Description
Brighten Your Room with LED Desk Lamp (B)
Workspace presents our all-time bestselling product " LED Desk Lamp (B)". This beautiful, modern, luxurious and innovative product will not only brighten up your office but also add an amazing aesthetic touch to your office.
Give your office a facelift and will bring bright to dim light to your office, depending on your needs and tastes. your stay. The upper headboard faces downwards and can concentrate the light on the side tables. It is controlled by a switch and you can turn the table lamp on and off with just a click.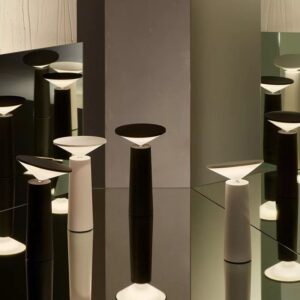 Its soothing texture and attractive color can change your mood and make you delicious. Its attractive base color can be combined with bedding and curtains. You can gift this product to your loved ones at memorable events such as weddings, birthdays, and other parties.
About Workspace
Workspace is here to fulfill your dreams if you are opening an office and you need an office furniture store in Lahore, Islamabad, or anywhere in Pakistan. Starting up from scratch can be an overwhelming task. Sometimes you have to make the transition both quickly and unexpectedly. The right office furniture doesn't just need to look good– it needs to help you do your best work. Think about what it will take to create your workspace great before you buy office furniture. Make those dreams a reality.
High Quality & Imported Office furniture
Workspace is providing high-quality, office chairs which are further categorized into executive, manager, staff, and multi-use purposes. Along with quality chairs, we are providing durable office tables and workstations made of the best quality material. On top of it, you can also customize your product. To complete the look and to create an incredible ambiance, we have a wide range of office accessories. So choose wisely while purchasing office furniture. Workspace is the one-stop solution for all your office requirements and needs.
Our products are incredibly unique and modern because our team focuses on trends and updates product design accordingly. You will find a wide range of office chairs, office tables, active workstations, and office accessories in so many different colors and designs. We are the only one selling amazing office chairs in different colors, our office chairs are designed to maintain the correct posture, to be more comfortable and productive. Workspace is the only brand in Pakistan that is offering up to 3 years of warranty on office chairs and product customization.
Workspace has a variety of office chairs, including Executive chairs, Executive Office tables, Manager chairs, Staff chairs, and visitor/multiuse chairs. For further details and queries, you can reach us on Facebook, Instagram, LinkedIn, and WhatsApp. Also, get updates on our commercial projects from our YouTube channel.