Trendy and elegant office furniture that allows the employees to work in a comfortable environment. Modern and trendy furniture that inspires your employees to work even harder than before, highlights the motive of the company with a unique approach. Workspace gives complimentary Space planning also. It reflects the personality of any office that's why Workspace provides office furniture that looks absolutely elegant and enhances the beauty of your office. The best in quality and comfortable office furniture for your meeting room setup to enhance the productivity of your employees. Ergonomically designed office chairs are also provided to maintain the correct posture.
Satchi Islamabad Office furnture provided by Workspace
Perfection in every detail. Workspace has provided space setup according to the room and completed this commercial project . We we have designed its workstations with white and yellow color combination. Similarly, we also design its meeting room office furniture  with white and gray color schemes. Further , we designed and customize all of this according to the clients satisfaction and relaxation so that they can also generate a quality work with activeness. Space also plays an important role in the circulation and environment of this office. Furthermore for the best utilization of space, furniture is placed according to the rooms management.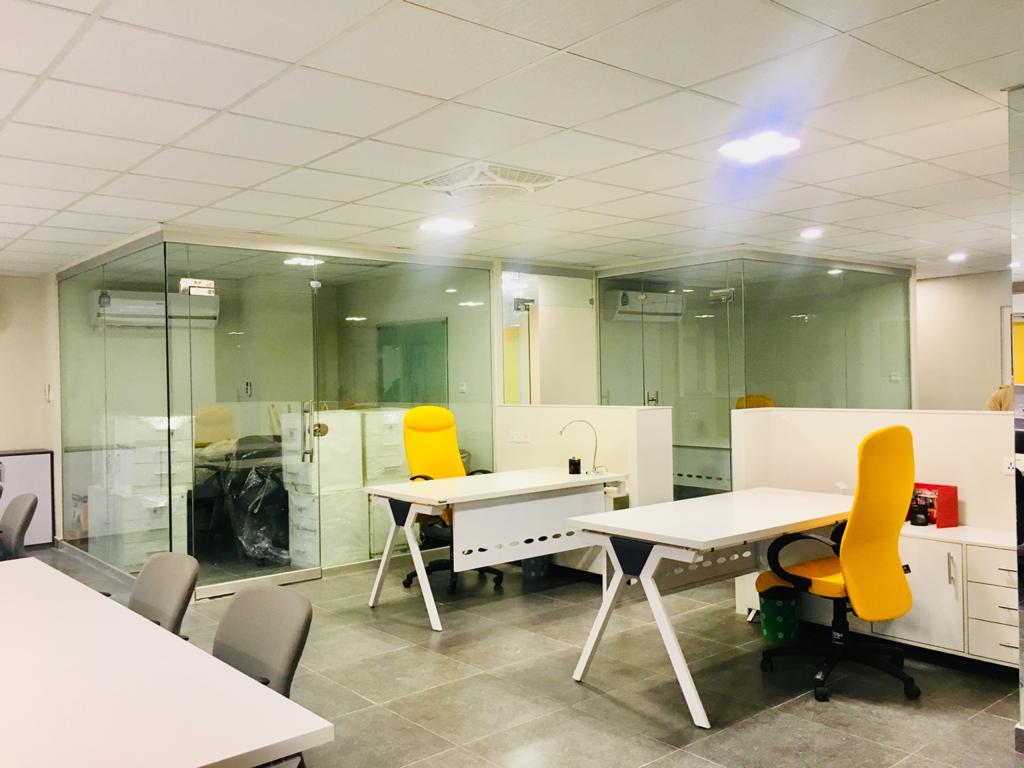 The best office furniture in Lahore
Additionally,  the planning of the space in the library is very important so that users would not feel lost. The best approach is to plan whole office in the same way with different ideas and schemes of colors of the furniture. That's why we provide the best quality of furniture's with customizable features for your space and surroundings. We are also offering customization of office furniture with our client's requirement. Workspace is providing high quality, office chairs which are further categorized into executive, manager, staff and multiuse purpose. Along with quality chairs, we are providing durable office tables and workstations made of best quality material. On top of it you can also customize your product. To complete the look and to create and incredible ambiance, we have a wide range of office accessories.