Description
This ergonomic LF-13 HB Manager Chair by workspace is specifically manufactured to provide a high-functional solution to the students, remote workers, and individuals with a hefty job role. High-quality foam, lumbar support system, and several chair adjustment options make it a perfect fit for small home offices, schools, and other such setups.
Note:
Workspace offers a stunning collection of workplace furnishings, including chairs, tables, office supplies, and gaming equipment. Don't worry if you need any office solutions in Pakistan; Workspace has you covered. We have finished a variety of commercial projects for businesses, institutions, and other locations, some of which included furnishing workplaces with chic and cozy office furniture. If moving office furniture alarms you, be assured that we can move LF-13 HB Manager Chair anywhere in Pakistan.
Workspace is here to help whether you're building an office and need an office furniture store in Lahore, Islamabad, or anywhere else in Pakistan. Starting off without any planning ahead of time could be difficult. You might need to make a sudden, quick change similar to this.
The ideal office setting should not only be aesthetically pleasing but also encourage you to perform at your highest level. Before you buy office furniture, consider what it will take to make your workstation stand out.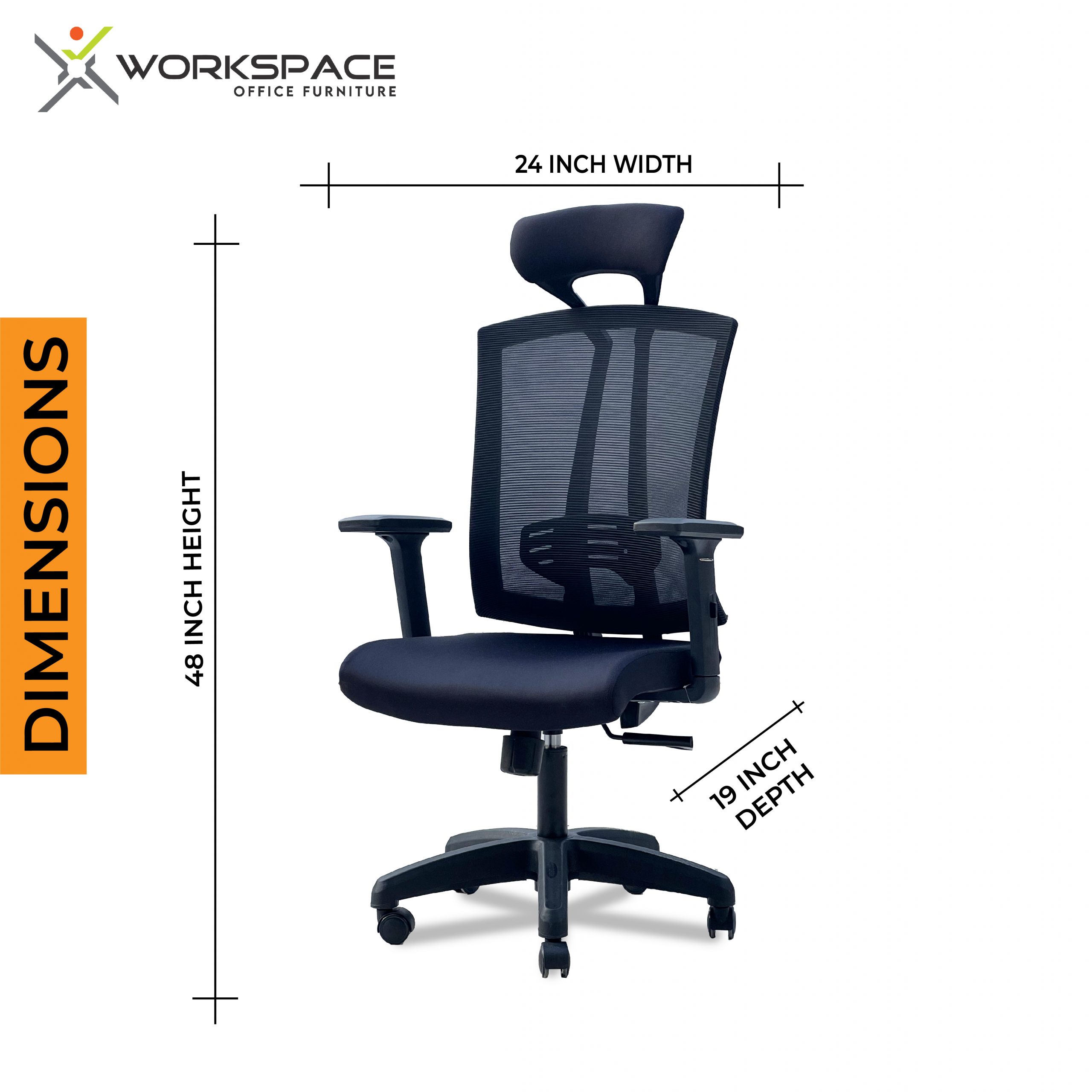 Excellent and Imported Office furniture | LF-13 HB Manager Chair
We will recommend the best models as per international standards, developed according to the market and customers. We suggest trendy design to the customers according to customers' needs.
We also deal in bulk quantities order of High Back Office Chair so as in single piece too. We deliver  in Lahore, Karachi, Faisalabad, Rawalpindi, Peshawar, Islamabad, and All over Pakistan.
We provide a "Quality Product" for every ergonomic Office Chair to our customers. We send to our customer that they get a quality product.