Workspace
 is here to fulfil your dreams, so If you are opening a space and you need office furniture store in Lahore , Islamabad or anywhere in Pakistan.
Experience the comfort of sitting with our premium office furniture with discount.
Give your office a smart look with our Executive Office Tables.
Change your sitting style with our Executive Office chairs.
Experience adventures with our high quality gaming products.
Decorate your office with our office accessories.
Office Furniture | Office Chairs | Office Tables | Workstations | Office Accessories | Gaming Products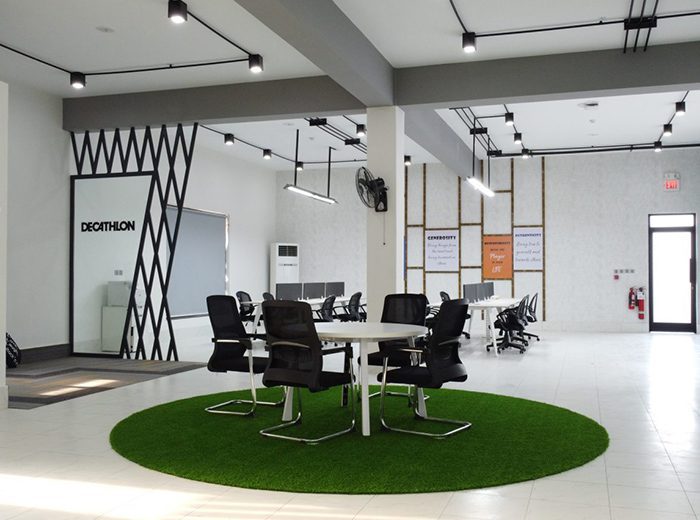 Starting up from scratch can be an overwhelming task. If you don't know from where to begin or what is required to start an office, these resources and office furniture by workspace will help you. Sometimes you have to make the transition both quickly and unexpectedly. However, The right furniture doesn't just need to look good– it needs to help you do your best work. Think about what it will take to create your workspace great before you buy office furniture. Make those dreams a reality.
High Quality & Imported office furniture
Workspace is providing high-quality, office chairs which are further categorized into executive, manager, staff, and multiuse purposes. Along with quality chairs, we are providing durable office tables and workstations made of the best quality material. On top of it, you can also customize your product. To complete the look and to create an incredible ambiance, we have a wide range of office accessories. So choose wisely while purchasing office furniture. Similarly, Workspace is the one-stop solution for all your office requirements and needs
Why Choose Us?
Our products are incredibly unique and modern because our team focuses on trends and updates product design accordingly. You will find a wide range of office chairs, office tables, active workstations, and office accessories in so many different colors and designs. We are the only one selling amazing office chairs in different colors, our office chairs are designed to maintain the correct posture, to be more comfortable and productive. Furthermost, Workspace is the only brand in Pakistan that is offering up to 3 years of warranty on office chairs and product customization.
Buy the best office furniture online in Pakistan by Workspace
Nowadays online shopping is a trend and it is continuously rising. It is so easy to get wooden furniture delivered to your doorsteps. You just have to place your order on our website. Workspace is having the best furniture for sale. We have a wide range of high-quality office chairs, office tables, workstations, and office accessories. Workspace Furniture is raising the standards of design, durability, and quality of products.
For a decade strong we have been in the furniture market. Workspace is offering affordable wooden furniture at the best prices in Pakistan. Office Furniture that will make your workplace more stylish and elegant.
Online  Furniture Store helps you to avoid the hassle of physically visiting a store. Order your favorite product with a few clicks on our website for the best office furniture for sale in Pakistan. Visit our office furniture categories in the menu bar and choose your favorite office chair, office table, or workstation. We are providing delivery all over Pakistan, whether you're live in Lahore, Karachi, Islamabad, Rawalpindi, Peshawar, or Gujranwala.
DIVERSE RANGE OF OFFICE FURNITURE DESIGN ONLINE
Workspace is providing the best office furniture in Pakistan that manufactures high-quality, modern, and luxurious office furniture. For a unique touch of elegance and class to your workplace, we have quality office furniture for sale. From modern to contemporary furniture design and executive to classical office furniture online, embedded is the essence of uniqueness.
Ranging from the executive office to the staff area, products from various furniture categories are available, which suits your budget. Ergonomically designed office furniture by workspace provides comfort and ease while you focus on accomplishing your tasks. Save your time and remove the hassle of on-site shopping, just visit our website for office furniture for sale.
CONTEMPORARY OFFICE FURNITURE DESIGN
Browse the best office furniture designs by Workspace. Commitment to quality and customer satisfaction is our top priority. Now, using the website, you can easily choose the office furniture that suits your taste. We have modern office furniture for sale that can enhance the beauty of your office.
PREMIUM PAKISTANI OFFICE FURNITURE FROM CLASSIC TO MODERN
Finding the best office furniture in Pakistan of your choice is not always easy but we have categorized it into office chairs, office tables, and workstations. Our brand commits to deliver your favorite office furniture in Pakistan by providing delivery service at your doorsteps. State-of-the-art technology is utilized to the best furniture with modern geometric shapes and minimalist accents. Whether you are looking to spice up your office with a trending smart spaces range or contemporary yet minimalist décor for indoors, they provide a high standard in all. The prices of most of the articles are available online, request a quote for other new design furniture.
ONLINE FURNITURE SHOPPING IN PAKISTAN
Workspace is providing the best office furniture in Pakistan producing hi-end modern furniture with a hi-tech manufacturing system in place. Basically, client satisfaction is our number one priority. A strong emphasis on quality and high standards is at the core of the company.