Description
About Wall Gaming Light
To enjoy gaming to the fullest, you may use Wall Gaming Light, dim lights, fluorescent lights, or RGB lights, even though they could not light up your entire workspace, nor the front of your monitor, which could be harmful to your eyes. If you turn all the lights on, it takes away the thrill of being fully engaged in the game.
The Best LED Wall Gaming Light Levels Up Your Gaming Experience
Fitted with fully addressable LEDs that are controlled by a remote controller offering hundreds of different lighting combinations. The Wall Gaming Light comes with remote control and a USB cable that can easily be connected to a USB 5-volt plug or even a computer or laptop.
Colors are much more vibrant than pictures or videos is shown as difficult to capture the true colors with a camera lens.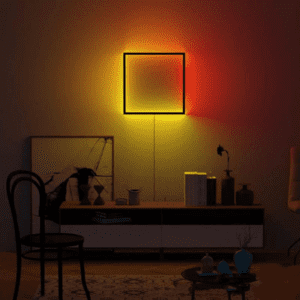 Workspace is here to fulfill your dreams if you are opening an office and you need office furniture in Lahore, Islamabad, or anywhere in Pakistan. Starting up from scratch can be an overwhelming task. Sometimes you have to make the transition both quickly and unexpectedly. The right office furniture doesn't just need to look good– it needs to help you do your best work. Think about what it will take to create your workspace great before you buy office furniture. Make those dreams a reality.
High Quality & Imported Office furniture
Workspace is providing high-quality, office chairs which are further categorized into executive, manager, staff, and multi-use purposes. Along with quality chairs, we are providing durable office tables and workstations made of the best quality material. On top of it, you can also customize your product. To complete the look and to create an incredible ambiance, we have a wide range of office accessories. So choose wisely while purchasing office furniture. Workspace is the one-stop solution for all your office requirements and needs
Why Choose Us?
Our products are incredibly unique and modern because our team focuses on trends and updates product design accordingly. You will find a wide range of office chairs, office tables, active workstations, and office accessories in so many different colors and designs.  Workspace is the only brand in Pakistan that is offering up to 3 years of warranty on office chairs and product customization