Customized Office Furniture
Workspace has designed and customized office furniture including office chairs, office tables, and workstations for Decathlon Sialkot. The most luxurious and modern furniture is customized by our designers according to their requirements. We are not only providing furniture but also providing interior design and architectural services. The office interior is designed by AenZay and office furniture is customized by Workspace. You can also view 3d designs of Decathlon Sialkot designed by the Architects of AenZay. Similarly, Decathlon Sialkot is one of the best and top-rated projects. 
Office Chairs and meeting tables of Discussion Area
Secondly, we have a design team discussion area which is the most beautiful and stylish. Office chairs with meeting tables on a green circular carpeted area looks also stunning.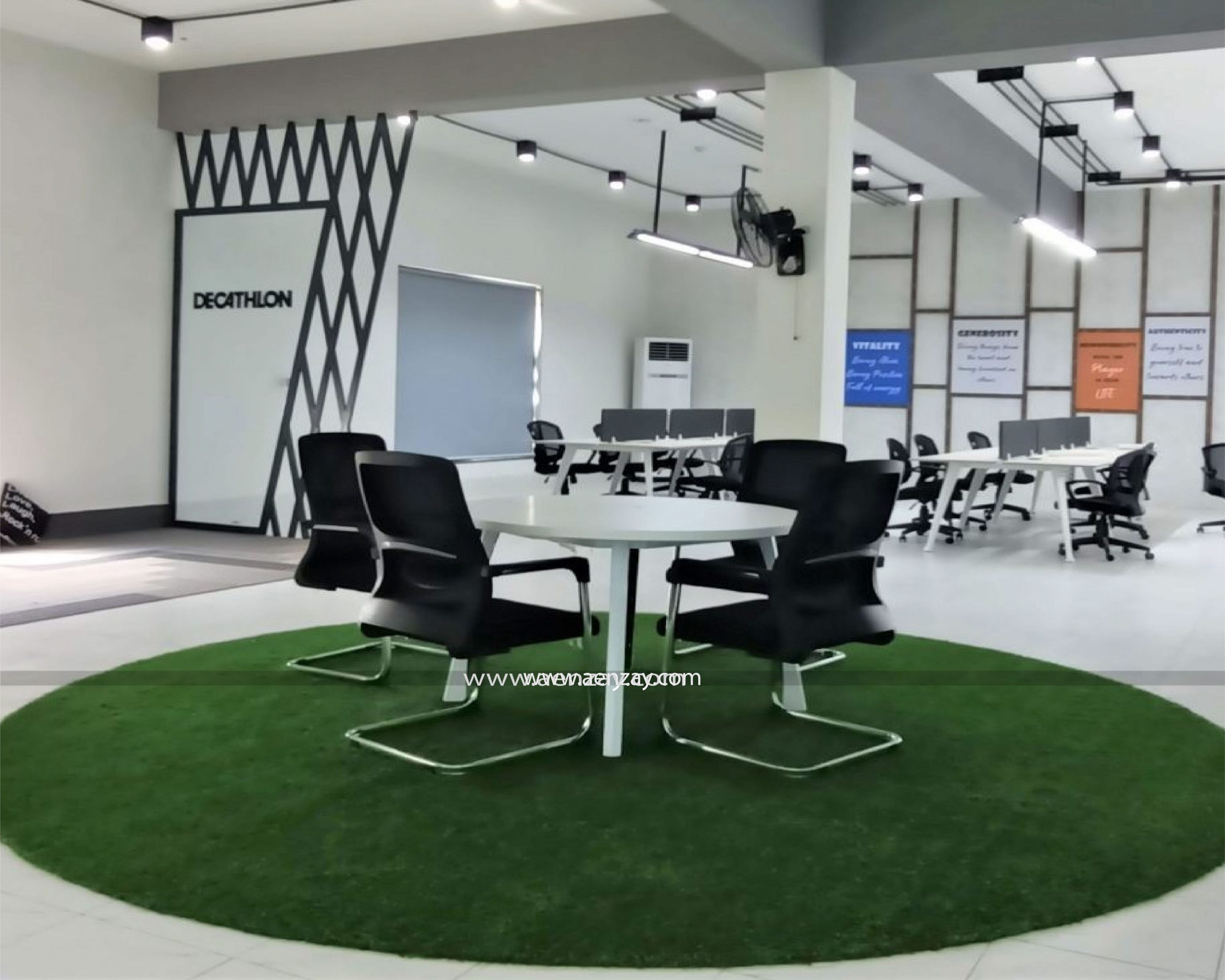 Training Area 
Firstly, let's discuss the training area having a combination of sofas, chairs, small coffee, and center tables. The multi-color combinations of furniture with the interior on the wall and also captions look amazing. Our designers have given this space a decent and fresh look so that everyone would feel comfortable and relaxed. 
Staff Area workstations | office furniture provided by Workspace
Thirdly, behind the team discussion space, there is a staff area for employees to work. Workspace design and customize workstations for this staff area according to their space. Office furniture of staff area is also very shocking and staggering.  Workspace designers design and customize 6 seated workstations with a white and gray combination of colors according to the theme. We also use rocky black chairs with workstations. 
Activity Area
In the activity area furniture, we have to use royal blue colored bean bags. The interior of this space also looks stunning with a shadow of a playing person.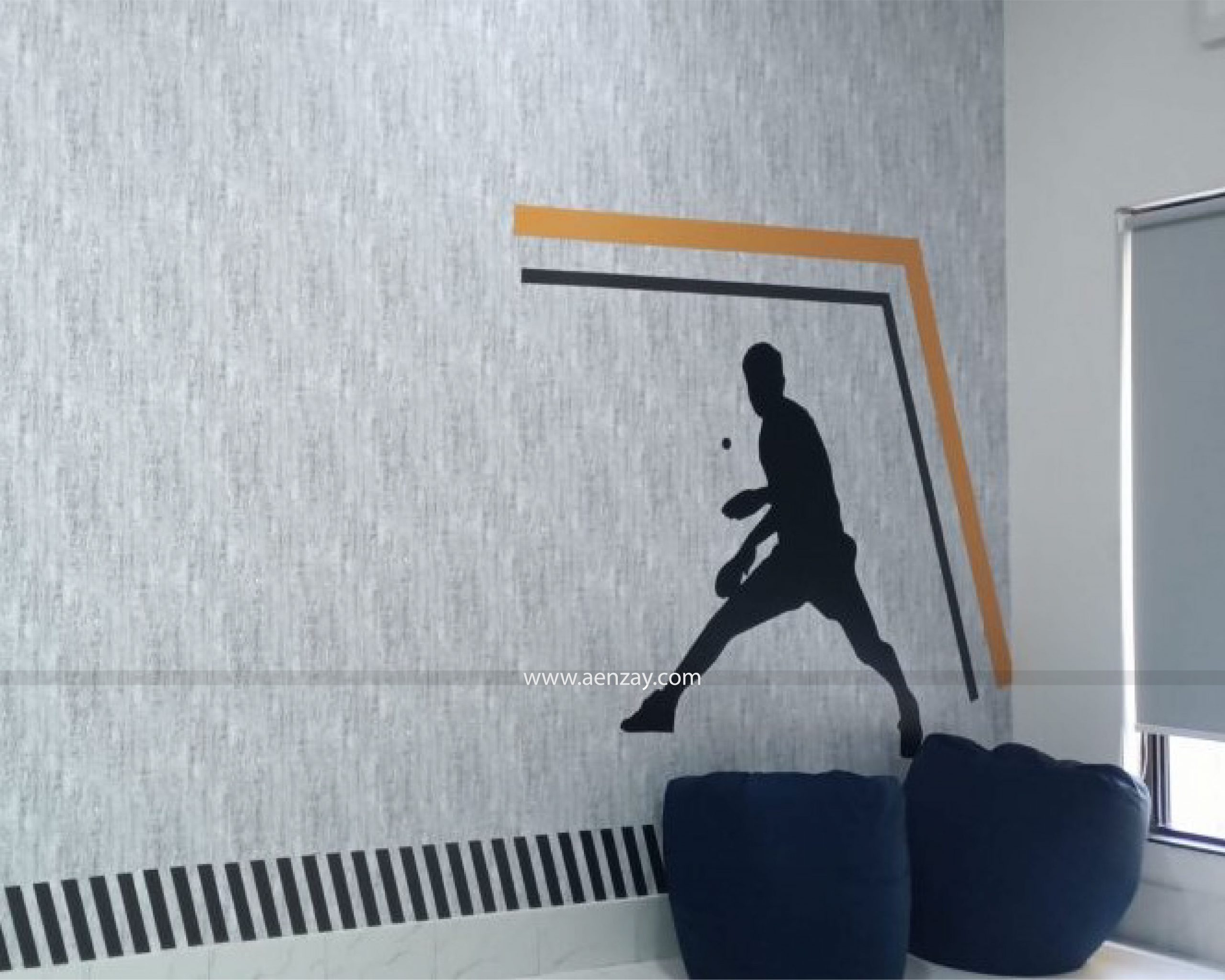 Sample Area Furniture
Similar to all, the interior design of the product sample area is also very confounding. We have customized this office desk with an MDF top.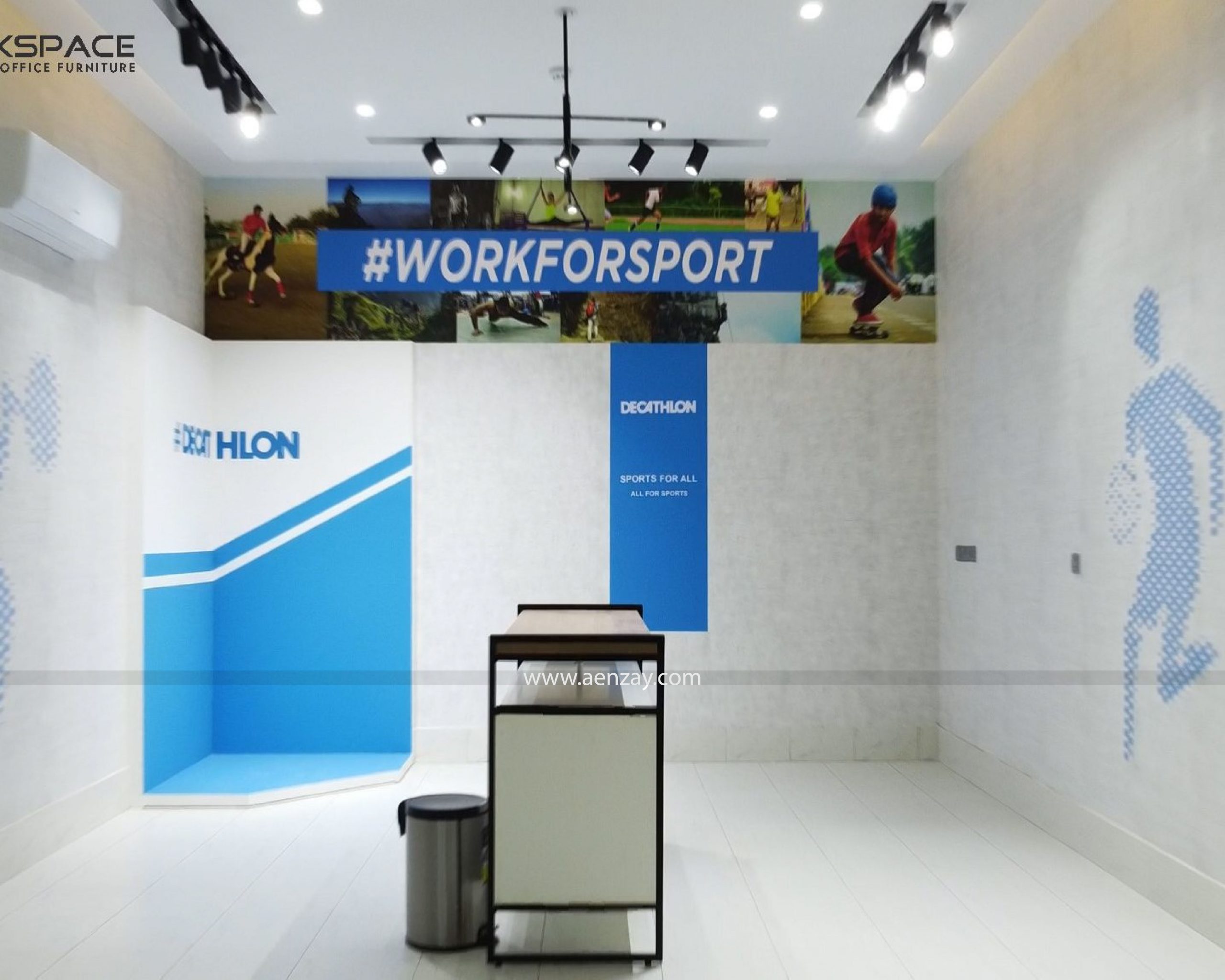 Office Furniture of Breakout Area 
Finally, we have designed the furniture and interior of the breakout area to look amazing with hanging lights and wall designs. Customized furniture also follows the theme of this space. Our designers have designed the side racks and also the Center table with colorful stools looks stupefying and eye-catching.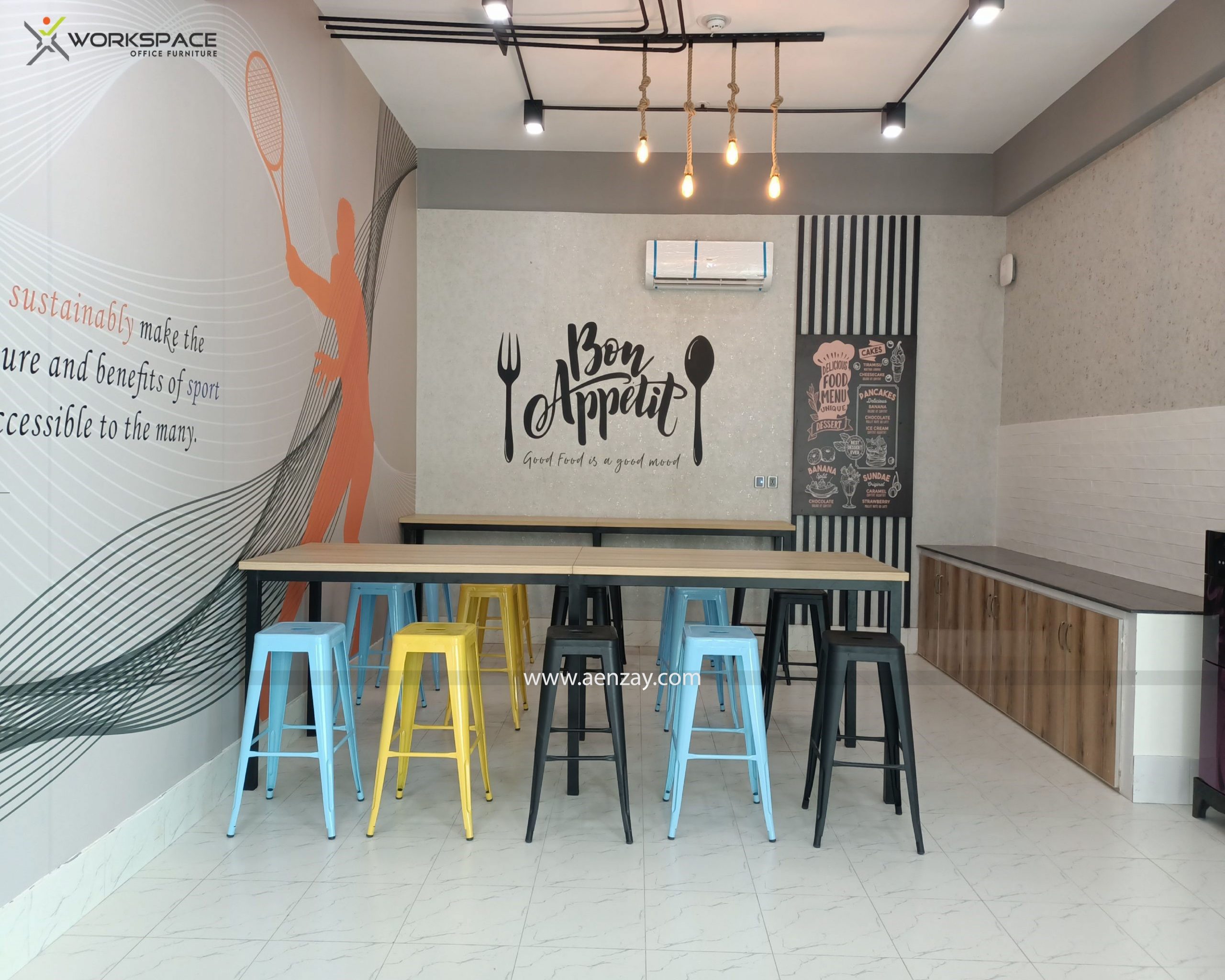 LET'S START SOMETHING GREAT