If you want to choose executive chairs by workspace office furniture, you need to get acquainte with these types of chairs.
There are executive chairs of different types, materials, shapes, and sizes. Also, each of these types of different specifications.
What is an executive chairs ?
Executive chairs are the office chairs that are specifically designed for the executives having  a comfortable seat with other amazing and incredible features. Besides, these are available in different styles, materials, designs, colors, and some other features. Workspace a variety of executive chairs. Therefore, you can easily find the most suitable one for your office. Executive chairs are divid into different categories. Mesh chairs, ergonomic chairs, and leather chairs are the three most popular types of executive chairs.
Why buy an executive chairs?
Whilst all the chairs we sell meet our strict quality criteria, our Executive range is a little more elegant. You'll want to buy one if:
You're looking for a stylish chair
High-end chair for your home office in your business or buy for someone who you think deserves this executive chair.
You're looking for a comfortable chair
Just enjoy the beautiful things in life.
Mesh office chairs are the epitome of breathability, making them a great option for anyone who tends to sweat profusely while working. The backrest, lined with this mesh-like fabric, is combined with padded seats for extra comfort. Ergonomically designed, it features a waterfall rim for better circulation and lumbar support to minimize lower back pain.
One of my favorite executive office chairs is the Aeron chair. Designed by Don Chadwick and Bill Stump in 1994, it features 8 different tension zones to individually support different parts of the body while keeping cool.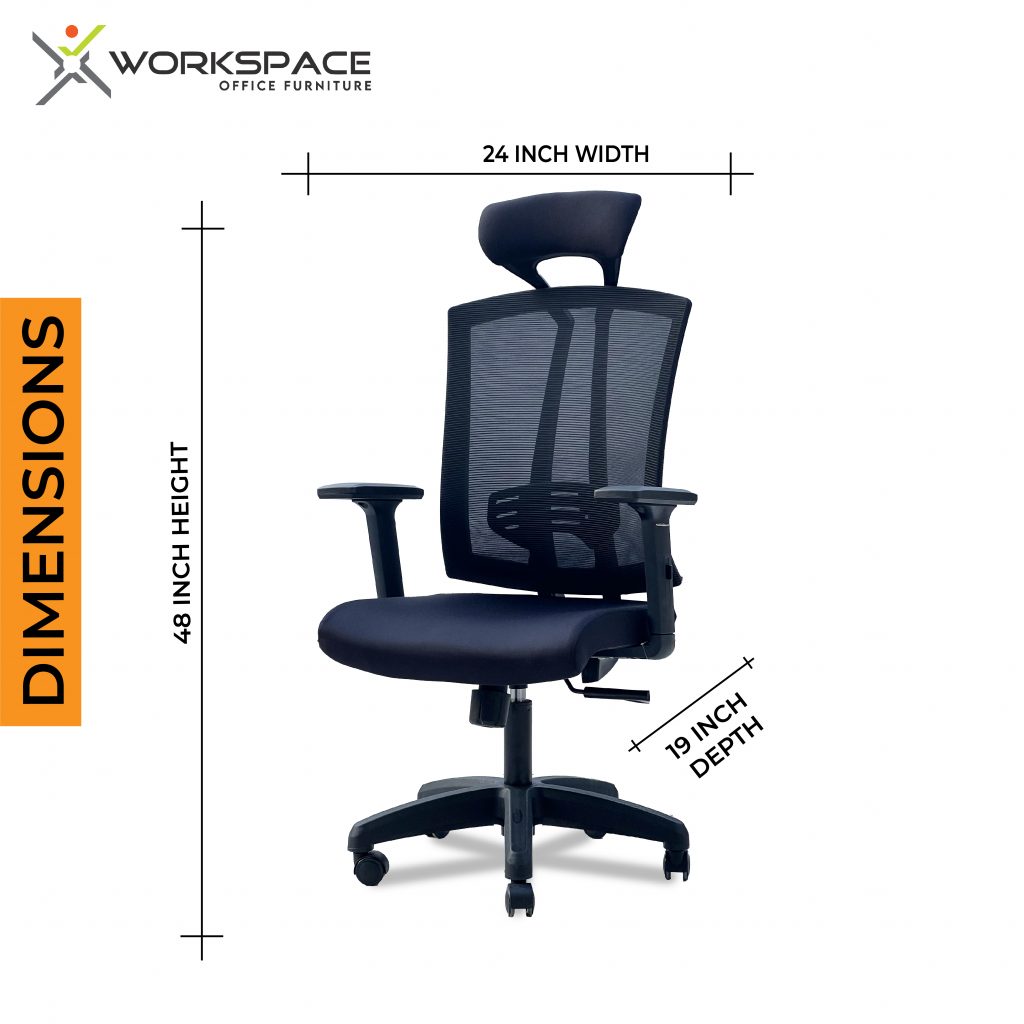 An offshoot of the earlier executive office chairs, leather office chairs are, well, as the name suggests, any leather-covered office chair. They exude sophistication and demand respect but are often more expensive than other chairs that use vinyl, mesh, and fabric.
There are several types of leather office chairs:
Polyurethane (PU) Leather: PU leather, or synthetic leather, does not contain any leather components, although it looks and feels like real chairs. They are the cheapest of the three types of leather office chairs and are generally fade-resistant, water-resistant easy to clean, and durable.
Bonded Leather – Bonded leather, also known as composition leather, is made by bonding leather by-products with polyurethane. They are cheaper than real leather and well-made ones are almost indistinguishable from real leather. However, bonded leather does not last long as long as real leather as it tends to peel off. It  exposed to direct sunlight, otherwise, it may fade and dry out.
Genuine Leather – This is the most expensive of all types of leather office chairs. It's unbeatable when it comes to breathability, comfort, durability, and aesthetics, but it's also the most difficult to care for. Keep your real leather chair away like bonded leather and keep it out of direct sunlight to prevent fading.
The ergonomic office chair  some objective elements with a supportive backrest that provides users with a comfortable office chair. In addition, some of the ergonomic chairs also  a mesh backrest.
Vintage & Imperial Chairs:
Vintage and Imperial chairs bring maturity and seriousness to your office space. Along with comfort and softness, vintage chairs mean business. If you want to add a little originality to your office, a vintage chair is always a good option.
All kinds of PU Leather Executive Chairs:
The manufacturing processes we follow guarantee the best craftsmanship of all types of PU leather chairs that we supply to our customers. We have an amazing collection of all types of PU leather chairs. We invite all our valued customers to check out our new and trendy collection of all kinds of PU leather chairs. PU leather chairs of all kinds are made of high-quality materials that guarantee a very good service life and it keeps coming back.
Office Furniture, Office Chairs & Office Tables
Best furniture including office chairs, desk tables, and workstations to redefine your space. Then you've come to the right place. Workspace is a well-known brand in Pakistan since 2010. We not only provide custom-made furniture but also give the best look to your office space. In other words, we also provide complete insider services from interior to bespoke furniture. Likewise, you will  get the best range of high-quality imported tables and chairs for your workspace.