Do you want to know about the varieties of office table?
In 2021, our office table is our essential furniture in our offices. Similar to that, we should also need to choose the best and suitable assistant for ourselves. Likewise, our office tables keep our stuff for us. So that we can easily access our stuff and accessories placed on tables. Hence, choose the best quality and comfort of the table for our offices is very important. Currently, durable or multiuse office tables in Pakistan are also available at Workspace. 
If you are working in an office or head of it then obviously, you should need the best office table for your work. Workspace is going to discuss the smart and modern office tables which are using in all over the world nowadays. 
In fact of that, tables are not only used for offices but also beneficial for your home activities like studying and writings purposes. 
Workspace is going to highlight some varieties of office table :
With the introduction of all types of office tables and desks used in all businesses, We would also highlight their areas with their purposes. We are also going to discuss differences and comparisons of office tables with each other. 
1- Office table in Reception Areas :
Firstly, the most effective part of each office is its reception area. The most important part of the reception area is its main table. So choose the best quality and size of the reception table for your space. We are sharing examples from our previous and trendy cooperate projects of customizable office furniture. Workspace is providing customizable and after-sale services to clients. Just have a look at our customized reception area tables.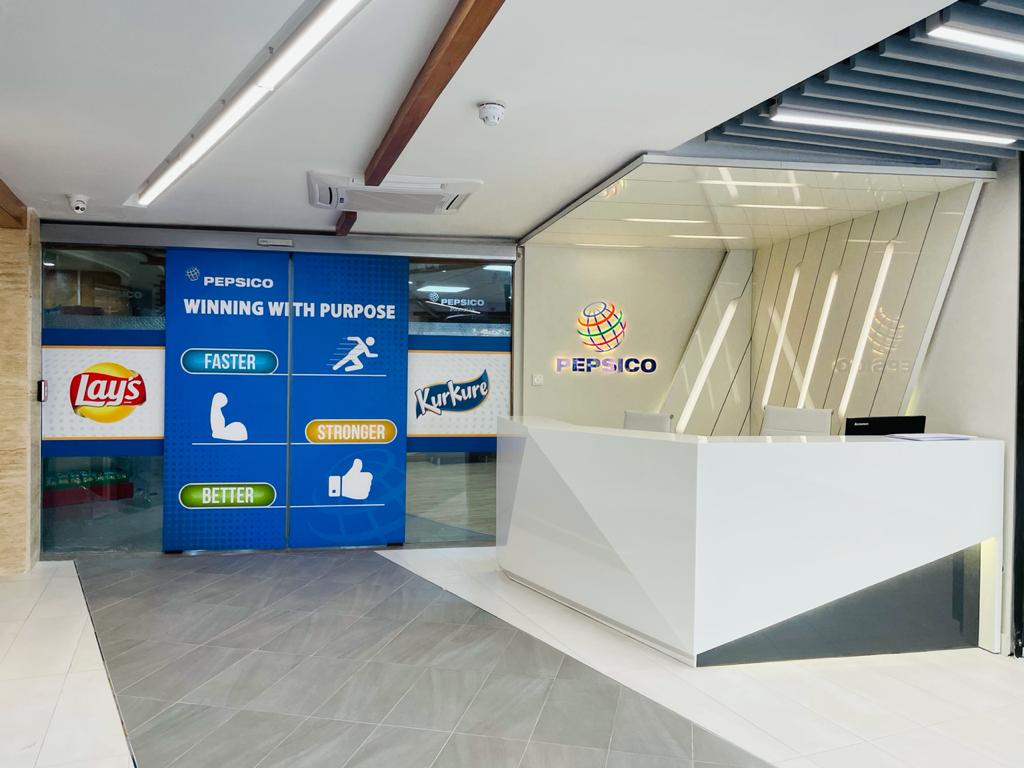 The reception room of Pepsico reflects the image of the company. The reception desk is very comfortable for both the receptionist as well as also for the outsiders.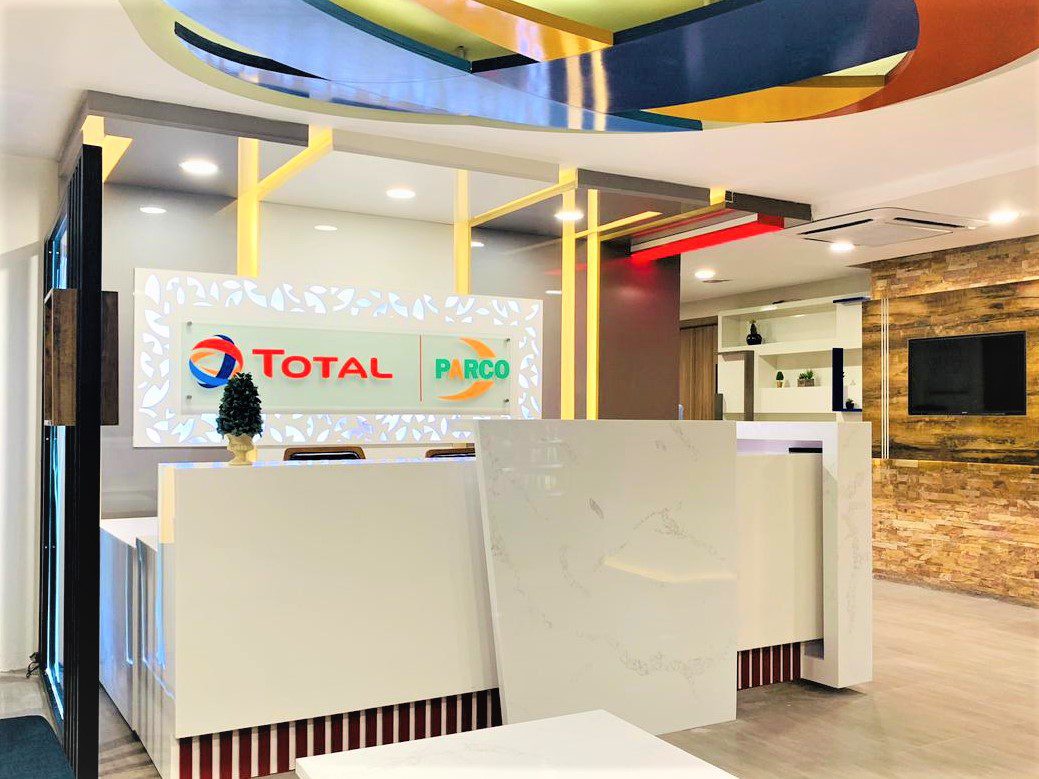 The reception desk of the Total Parco Head Office project has an elegant design and the company logo at the back is beautifully embedded with a perfect lightening effect. A modern sleek table for the reception area at the reception is designed by workspace according to the client's requirement.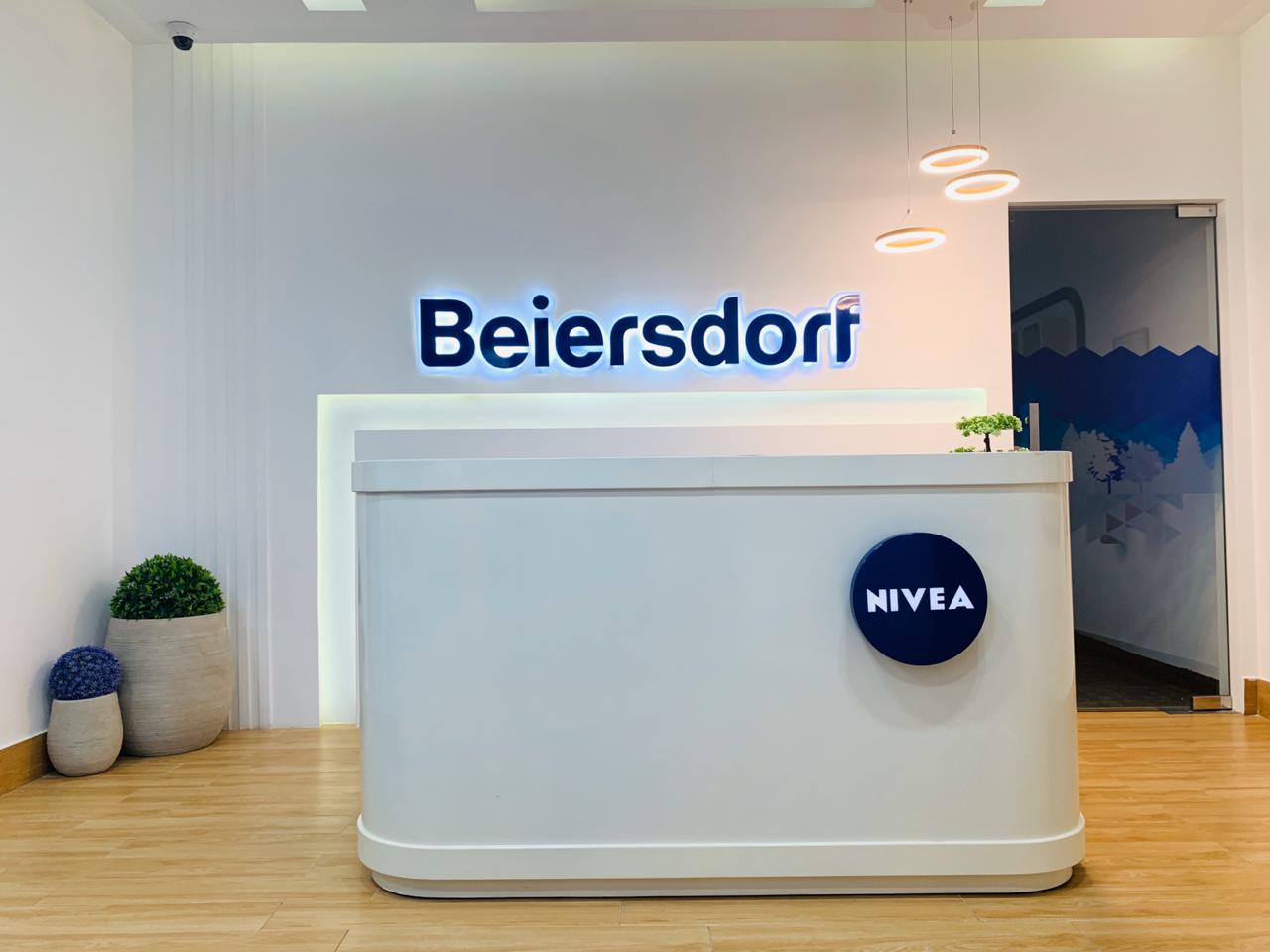 The Reception Desk of the Nivea project was also designed according to the space and theme of the area, made up of high-quality material by Workspace Office Furniture.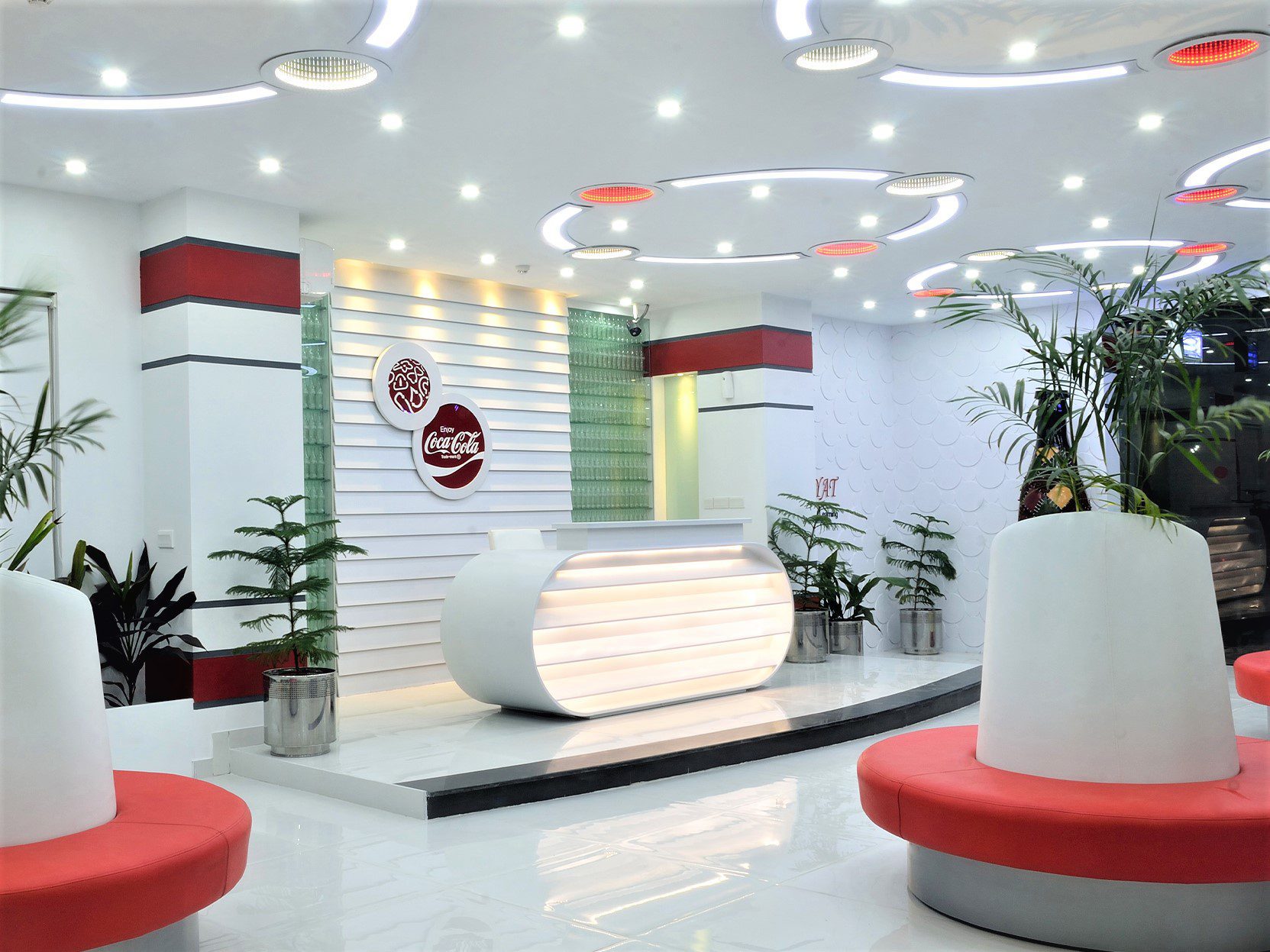 Similarly, the modern reception table is also designed by us according to the client's requirements. The company behind the office desk also enhances the beauty of the reception area and side players have their own impact on it. 
2- Executive table in Managers Room:
If you are the manager of an office and you need an office table, then an executive table is a good choice for you. With this type of table, you have desktop security and also you can add some storage under your table.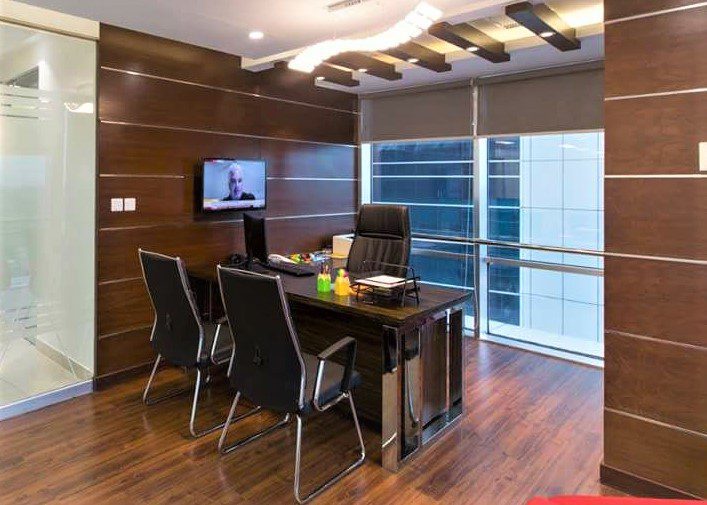 Executed Office table customized by Workspace. The office table is designed to last for a long time with an MDF tabletop and MS frame. Along with the executive table, we also provided comfortable and ergonomically designed executive chairs keeping in mind the theme of this room. Follow workspace office furniture and find the best executive furniture in Pakistan.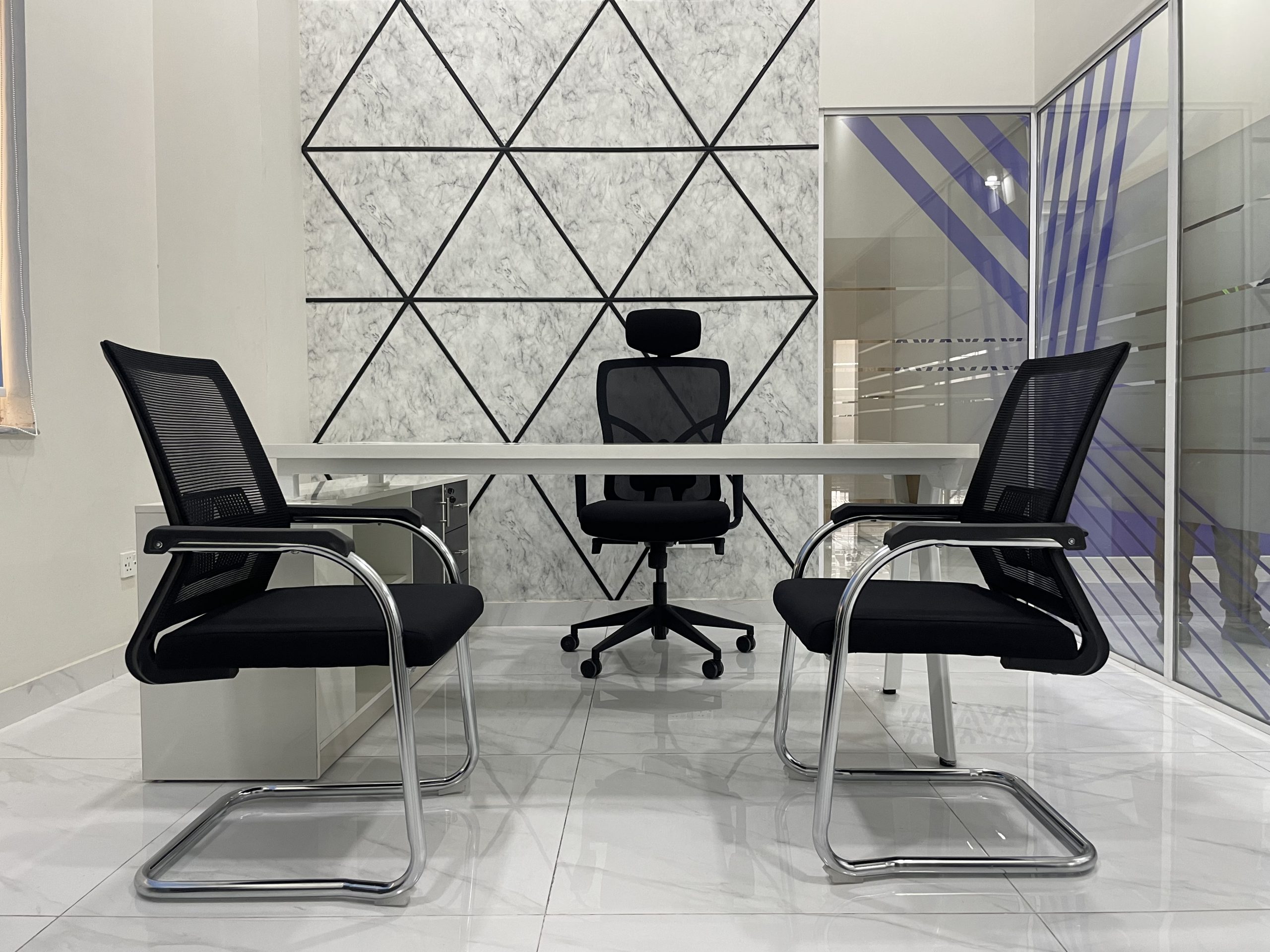 In the manager room, Workspace has provided a manager chair for the manager and two visitor chairs that are so comfortable so that they can feel comfortable while meeting with the manager. The customizable executive table is also very comfortable and has storage for your privacy. 
2.3- Total Parco Regional office: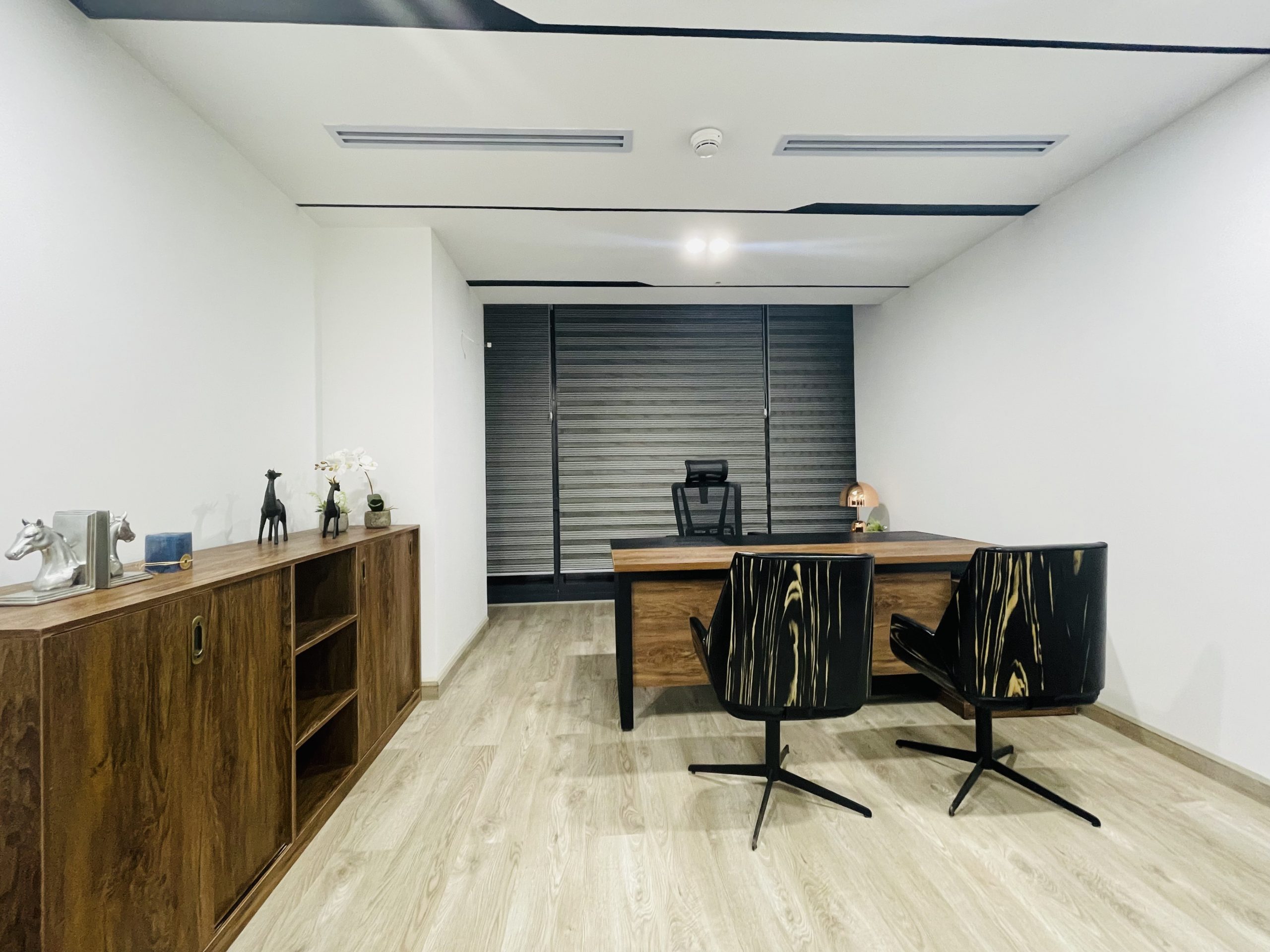 The Manager's room office table with chairs should also be comfortable as well as customizable. There is the perfect combination of office chairs and tables used in this space. 
3-  Workstations are used for staff areas: 
If there is a room in your office that many employees are working there. Similarly, their work is related to each other, then you can also choose to have a workstation as an Office table for this room.
Also if your office has more than one receptionist, you can choose your reception desk from workstation types.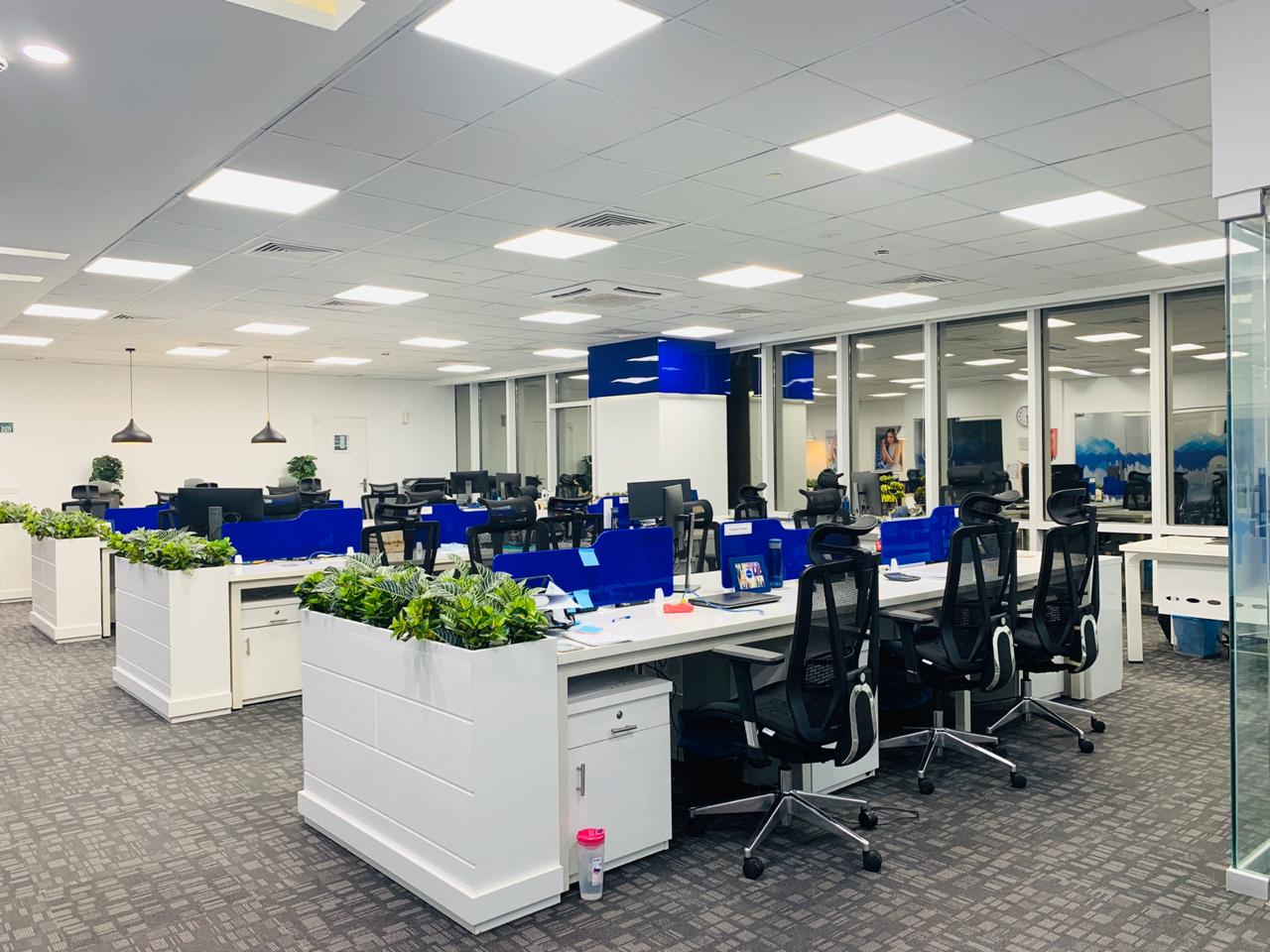 Workstations with multiple partitions are designed according to the space. Likewise, workspace is giving complimentary space planning services to the client. Durable Workstations with MDF top and MS frame are customized according to the requirements and needs of the customer. We also provide after-sales services to our clients. Workstations are beautifully designed with planters and multiples drawers.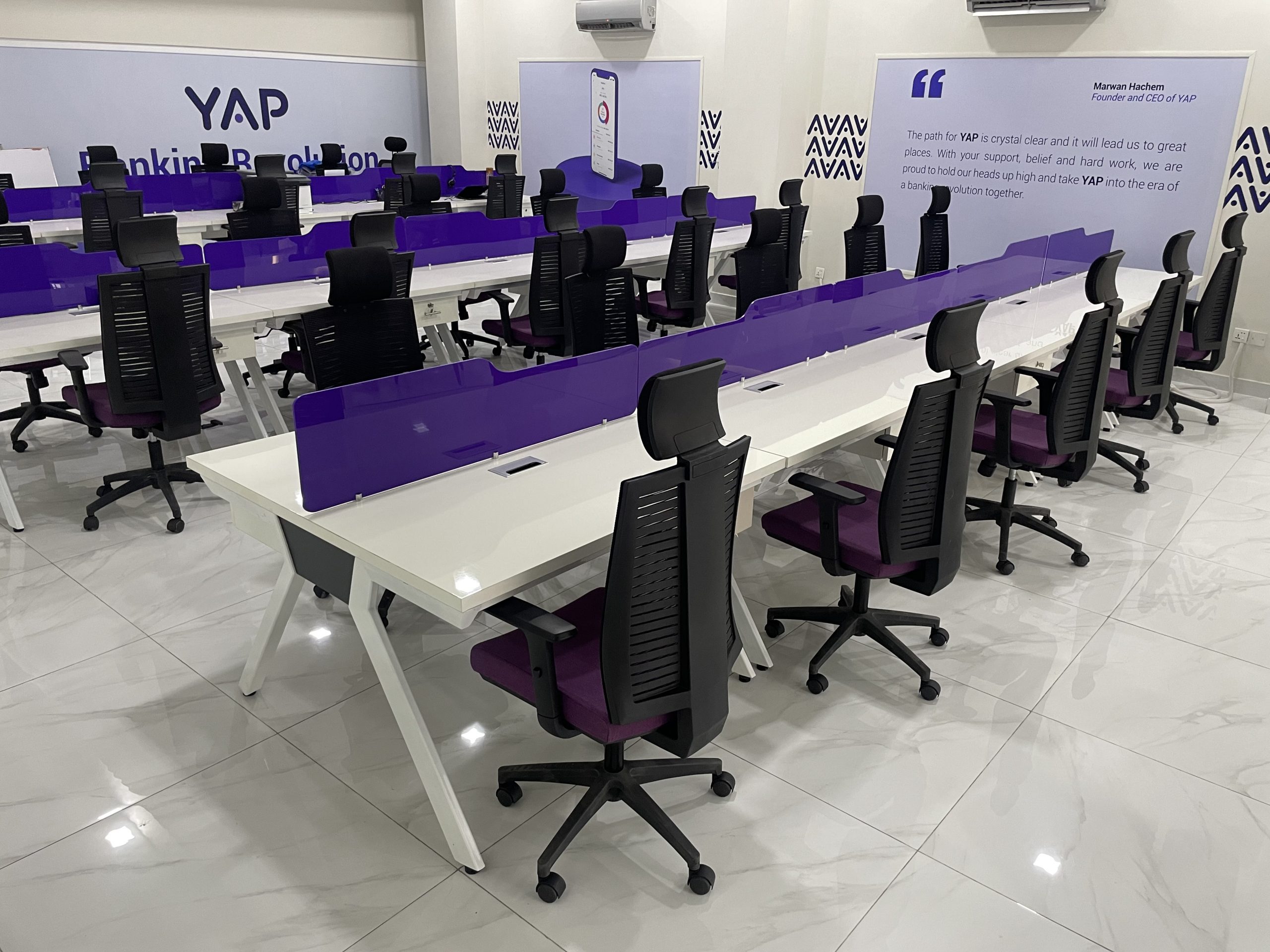 There are many workstations in the staff area surrounded by the staff chairs that gives a comfortable environment and helps the employees to be more productive, not worrying about back pain or any other discomfort.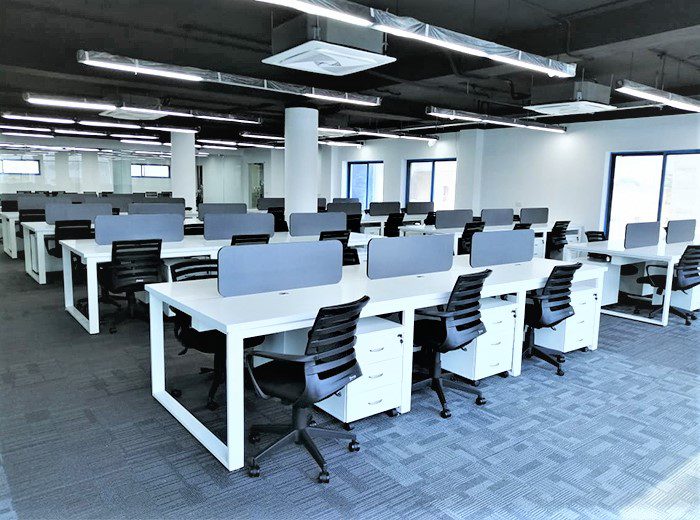 There are many workstations in the staff area of this project surrounded by the staff chairs and multiple partitions in tables. All of this gave a comfortable environment.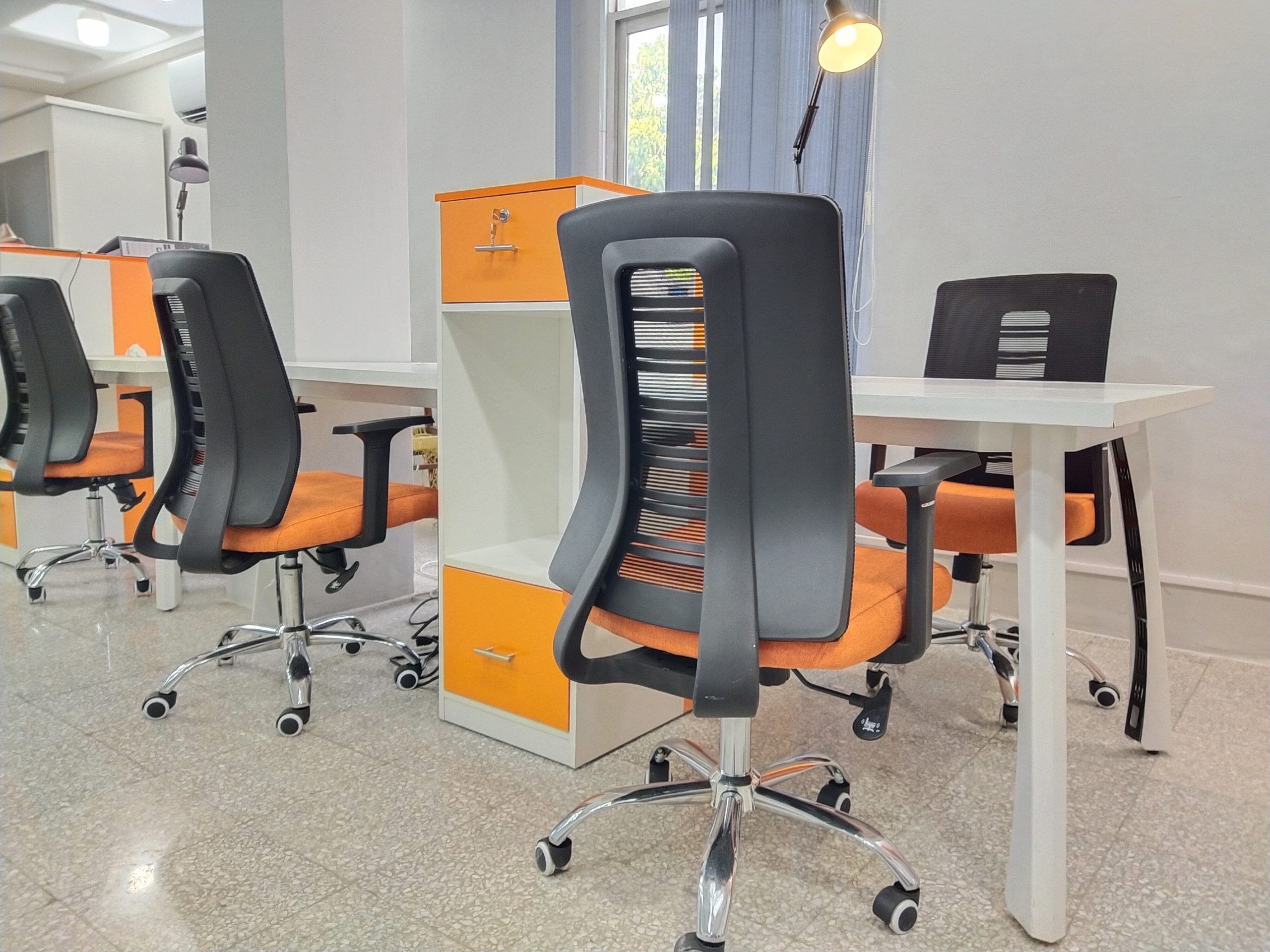 Elegant and glossy workstations with proper cabinets and drawers are used in contrast with orange chairs. The most usable workstation having space for 4 persons to store their work and have comfort in their working hours. We are providing warranty to our clients for their satisfaction.
4- Meeting table in meeting rooms: 
If you like to have a modern meeting room then you need to have a professional meeting table too. With a meeting table, you can also manage your meeting room space. But needs to be careful that you should have some office chairs with your meeting table in your meeting room. Therefore, first, measure your room area and then buy an appropriate meeting table for your space.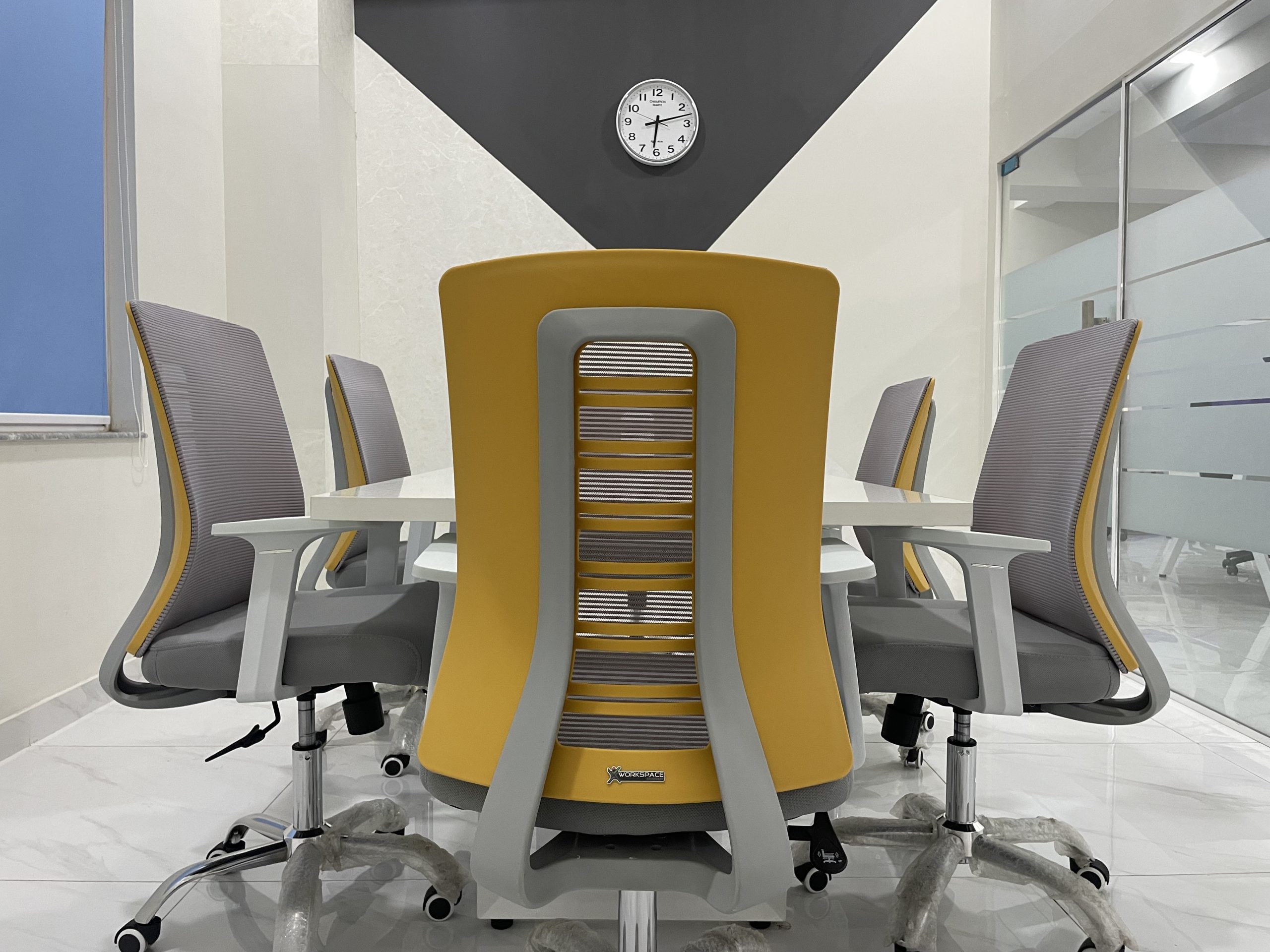 There is a meeting table in the meeting room surrounded by the infinity staff chairs that gives a comfortable environment and completes the look of the meeting room.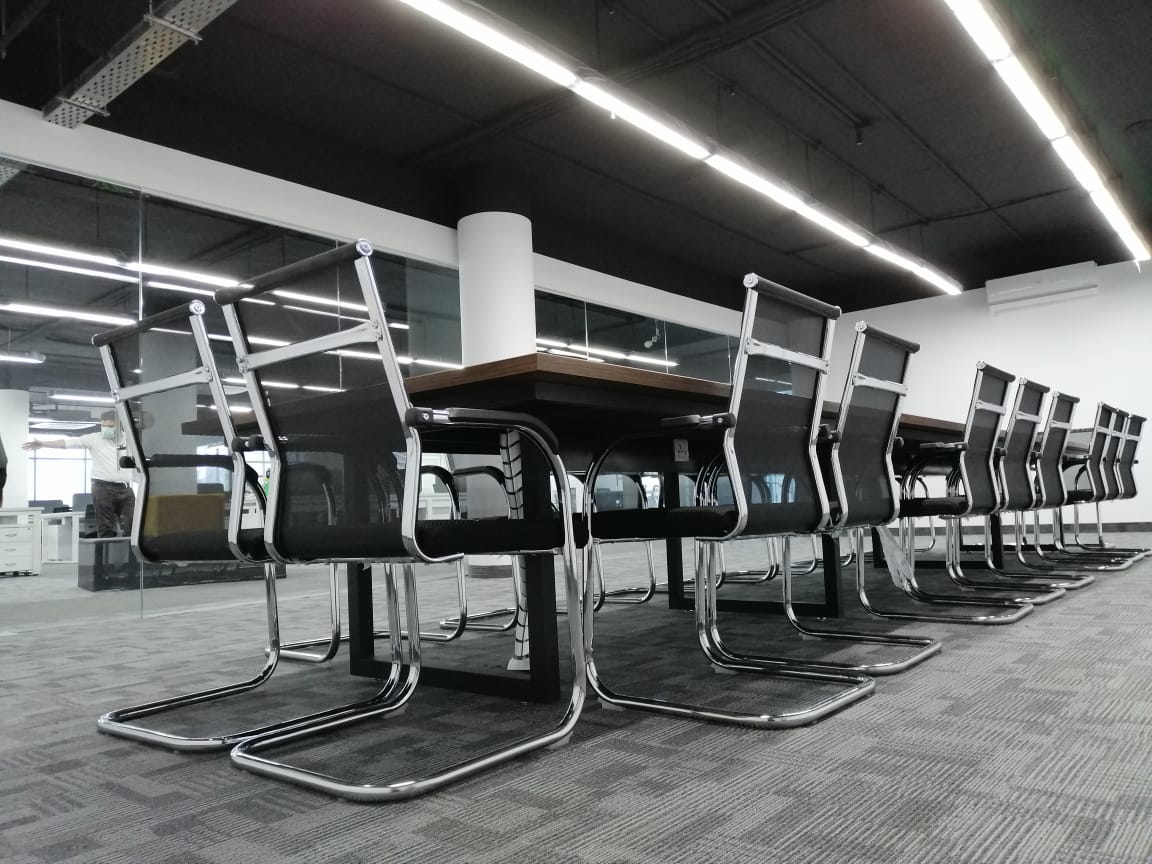 The best in quality and comfortable office table for your meeting room. It will also enhance the productivity of your employees.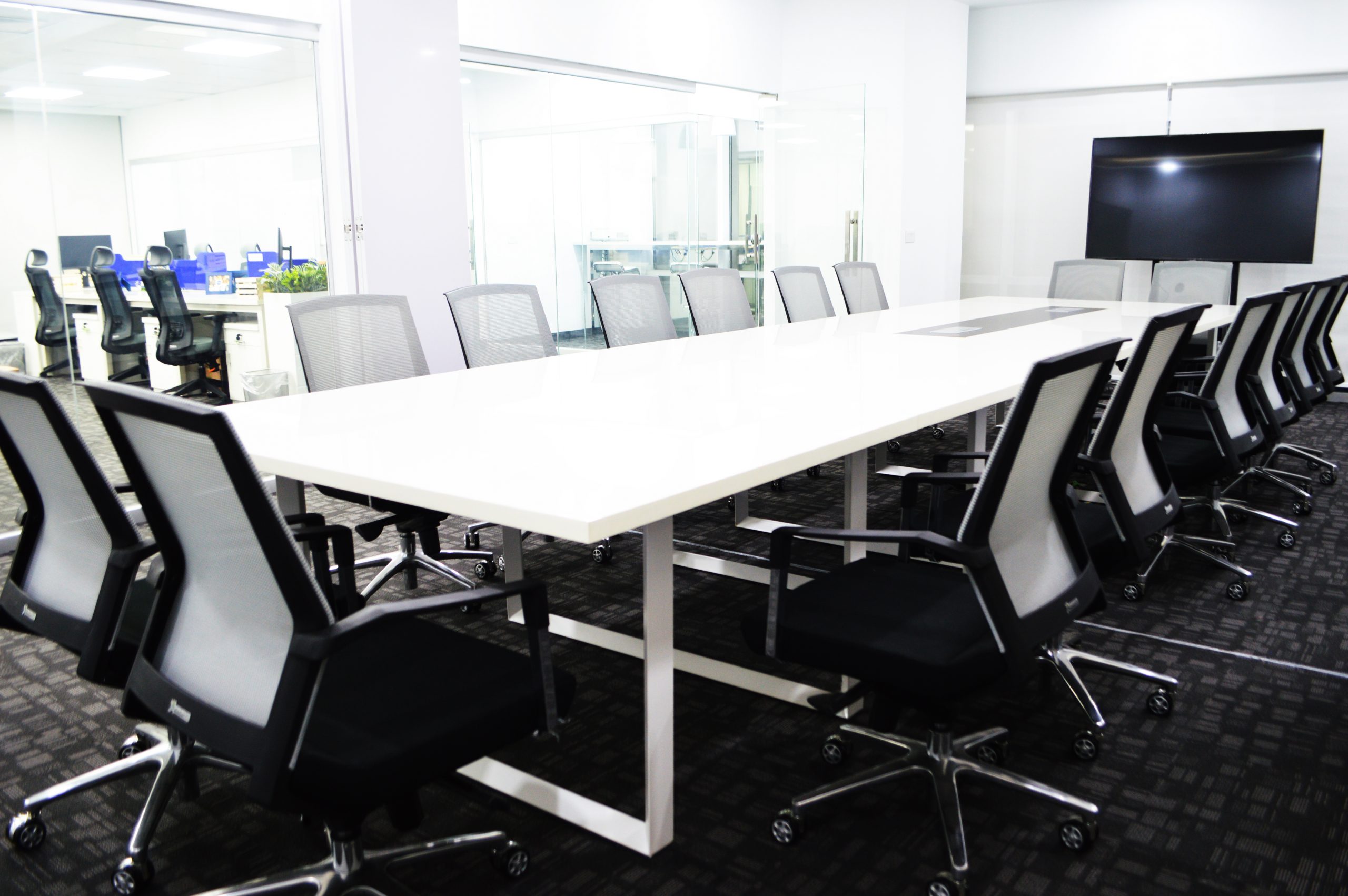 The meeting room is where we discuss the most important matters in any office because here we discuss the most important matters related to business, so to enhance the productivity of the employees high-quality meeting tables along with comfortable office chairs are provided by workspace.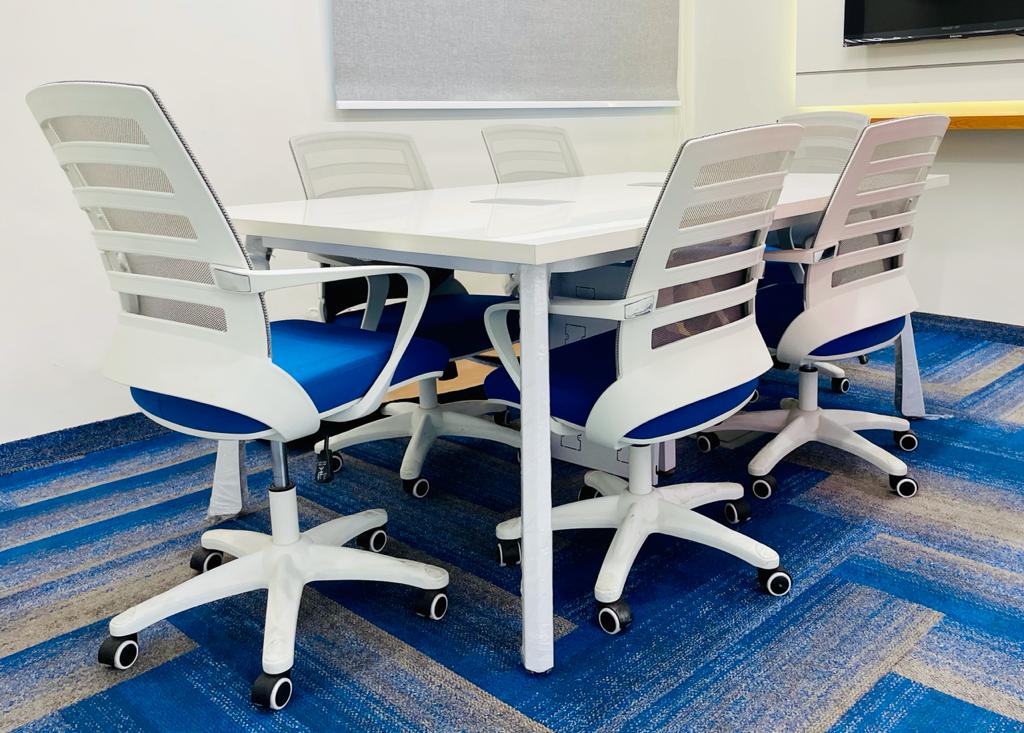 The best quality and comfortable office tables for your meeting room are set to enhance the productivity of your employees.
5- Height adjustable office tables:
If you are an employee and you have to spend most of your time at your table, then the height-adjustable table is a good option for you. Similarly, with the height-adjustable table, you can perform your activities while sitting or standing.
One of the best examples of it is Hydraulic Table.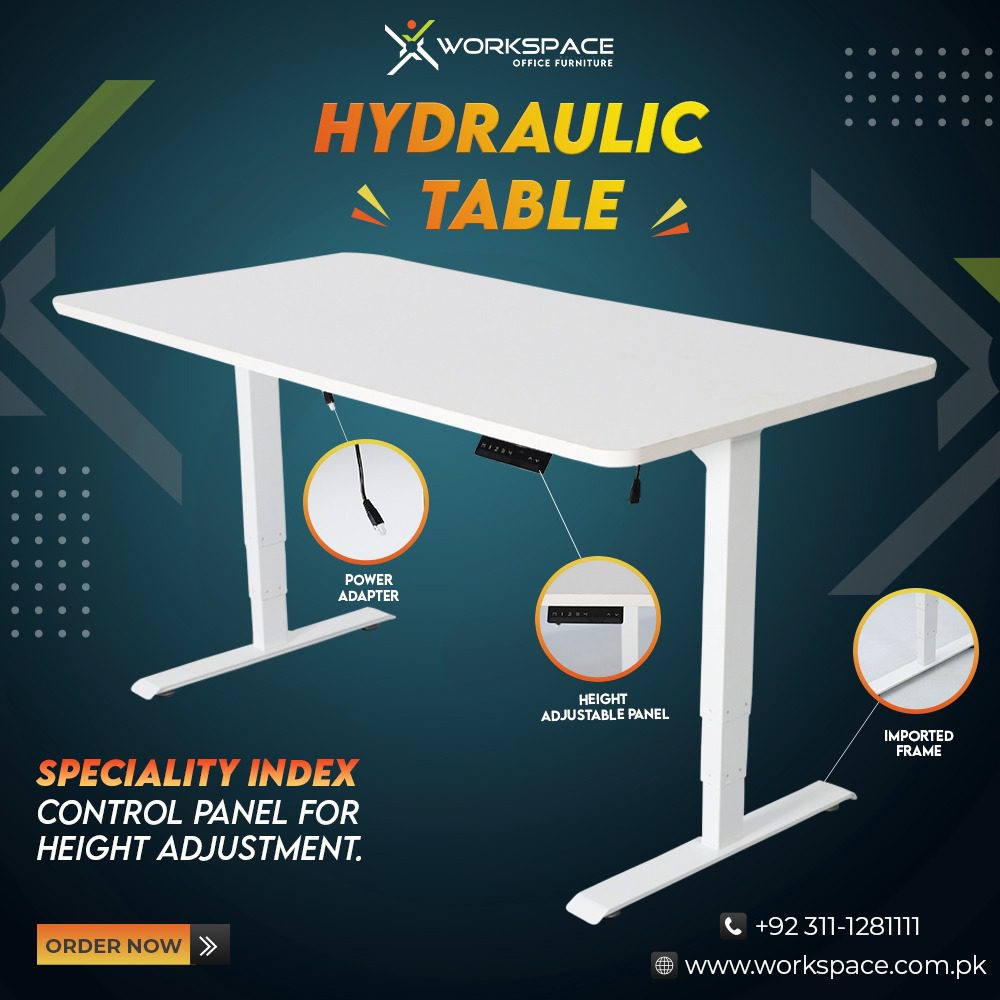 Imported and high-quality table with sand grain powder coated frame and laminated top along with brush socket and amazing features. We specifically designed its Control panel for height adjustment.
6- Centre tables:
Coffee tables are often used in informal places. You can use this type of desk at your home for your guests. Or you can use it in your workroom at your home. In offices, a coffee table is often located in the reception area, waiting rooms, and cafeteria.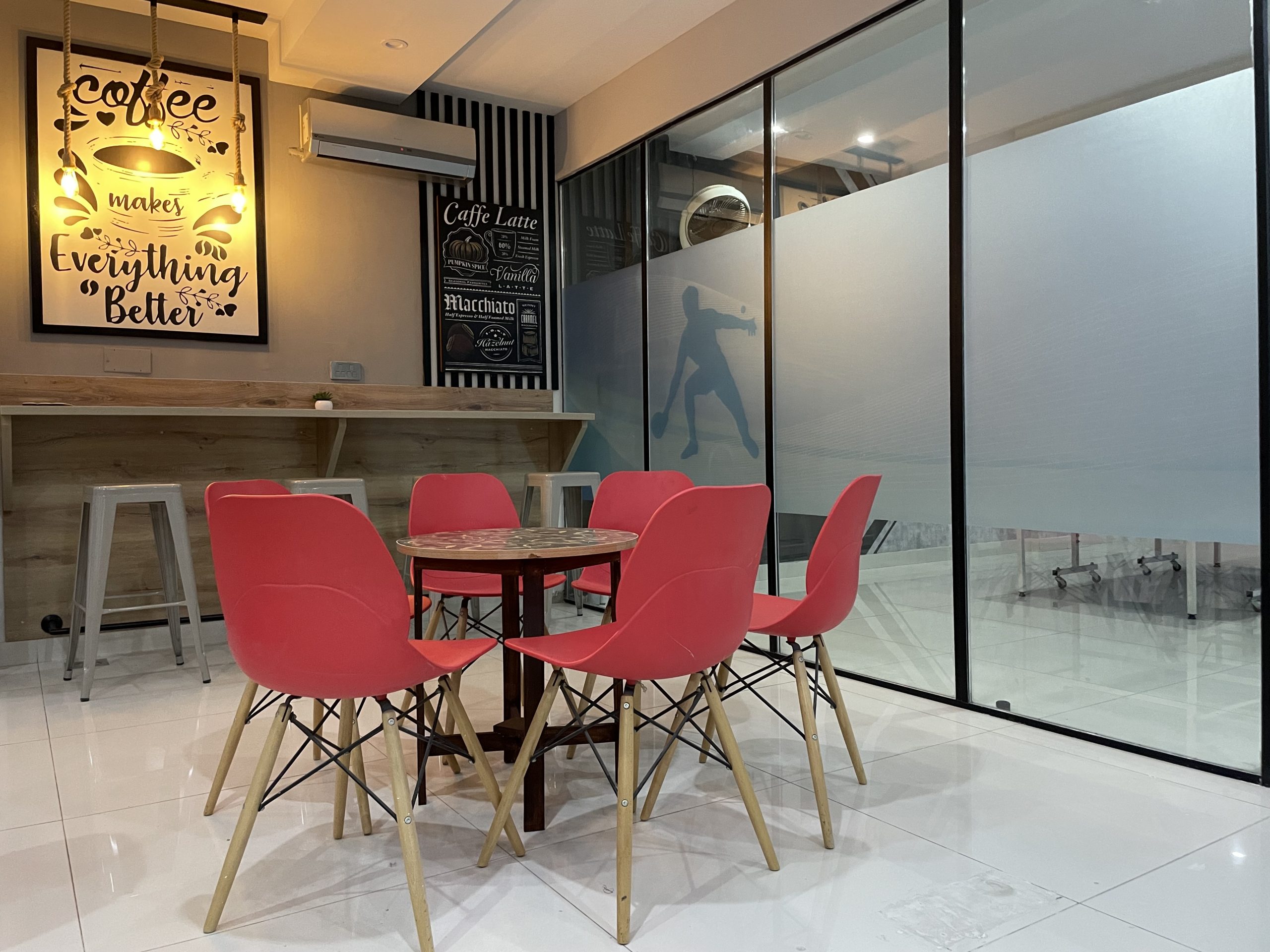 Isn't it cool making the dining space a part of your workplace with our elegant Cafeteria chairs and round center coffee table.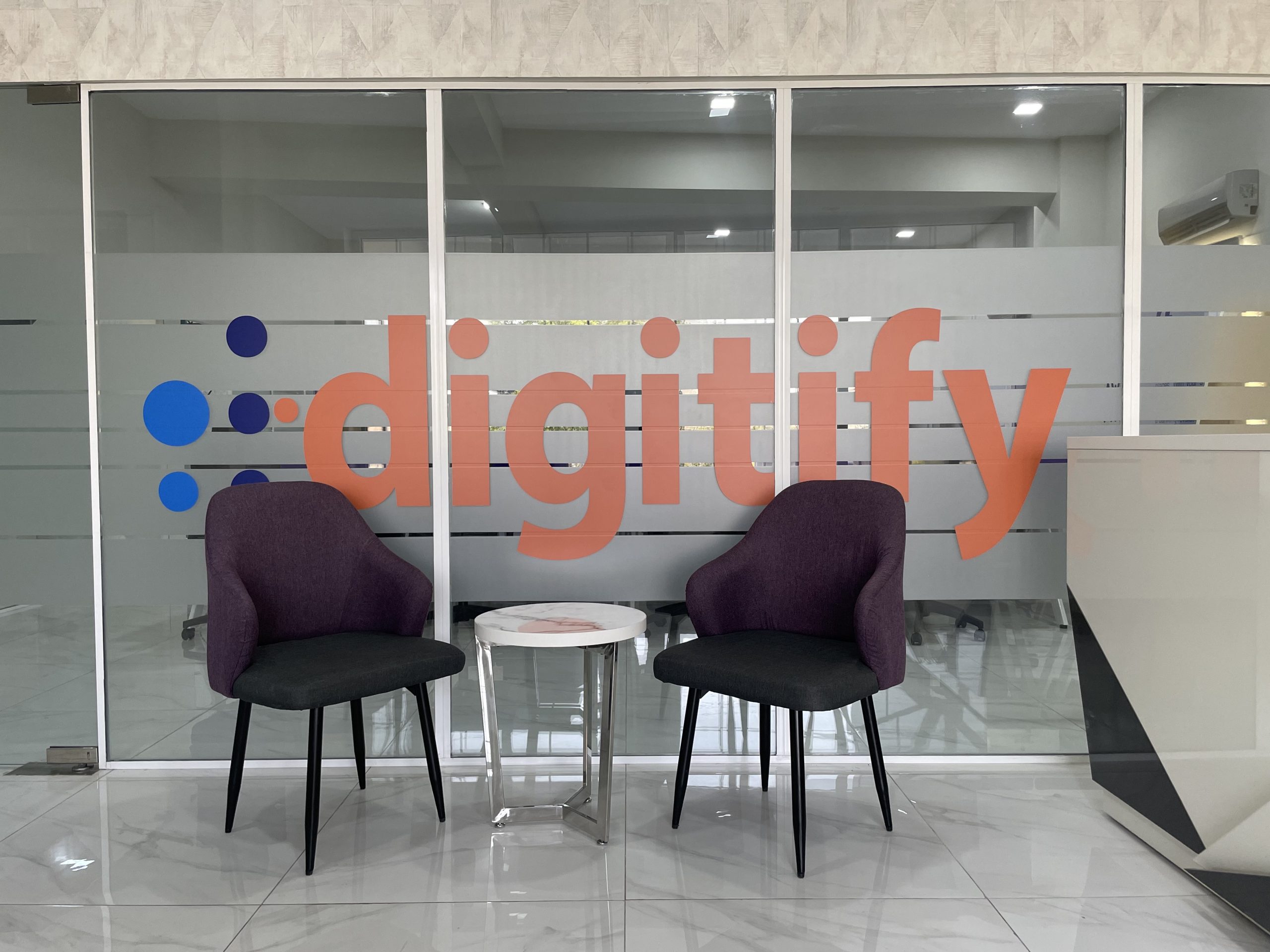 In digitify project, the coffee table used in the reception area looks amazing and organized with the company logo.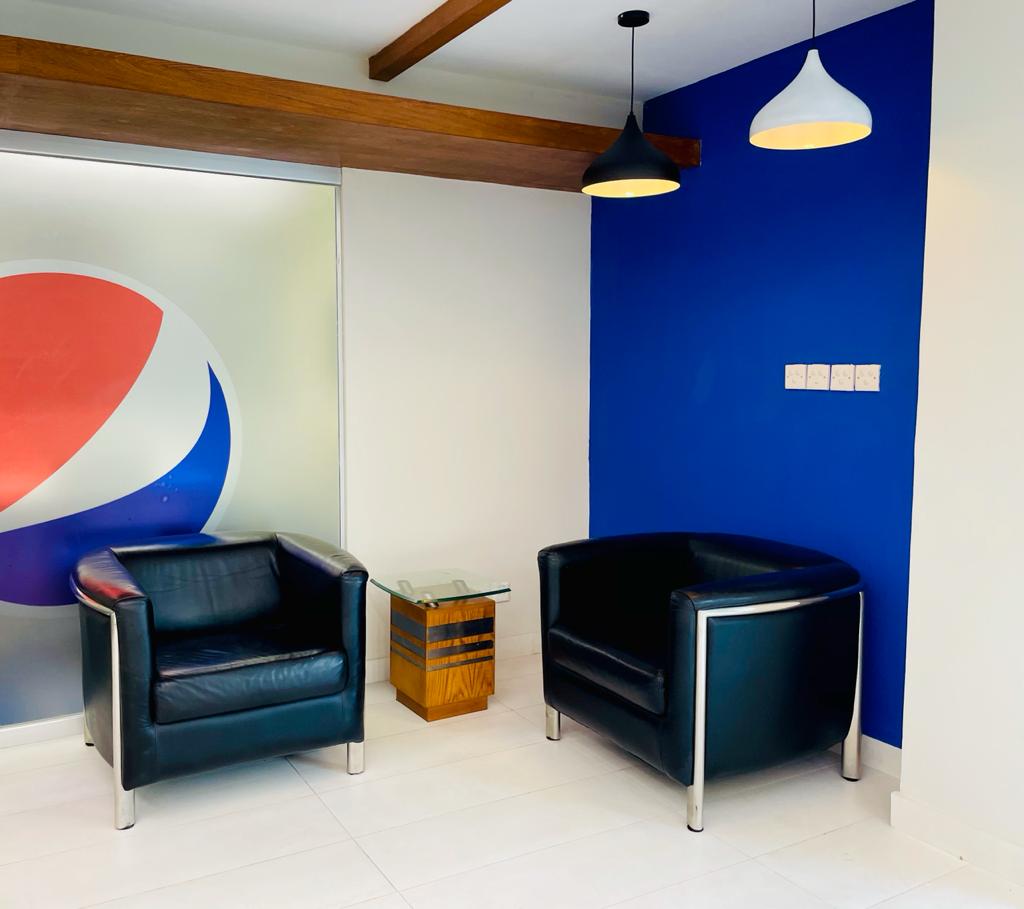 The waiting area should be inviting. Workspace used furniture in this waiting room of PepsiCo project that is comfortable and inviting for outsiders.
Above all, we have discussed multiple types of office tables used in our spaces. Workspace office furniture is providing the customizations, after-sales and direct services to our clients. If you are looking for interior design services with customized furniture then we are here to help you. Simply contact us or leave a message for us.