Everything You Need to Know About Office Furniture
Home office and commercial office furniture have gained momentum in the last decade, and even more so since last year. Today, more and more workers are shifting to hybrid or remote work schedules. In turn, the demand for office furniture has grown. If you found yourself in the midst of this shift and are wondering what the difference between regular and commercial-grade office furniture is, you're in the right place.
Its Importance:
From desks of different shapes and sizes to filing cabinets and filing solutions, the world of office furniture has a lot to offer. And while makeshift home offices might have seemed reasonable at the start of last year, those who have made the switch to remote control or hybrid planning certainly understand the importance of good office furniture.
Benefits:
It is imperative for anyone working from home to have a reliable home office furniture setup. The same goes for office workers with commercial office furniture to get help during long shifts. Let's take a look together at the main differences and qualities that characterize both home office furniture and commercial office furniture.
If your new business works primarily from home, reliable home office furniture is what you need for your workspace. It is essential to have a good workstation to cope with long shifts from home. Working in an awkward position can cause back pain, low mood and low productivity. Good office furniture should look good and beautiful at the same time. Choosing a practical desk does not mean giving up on style or having to change the interior decoration and furniture. You can create a coordinated and cohesive environment in your home by choosing office furniture that matches the existing style.
About Workspace:
The Workspace Office Furniture are the line we recommend to anyone working at home or at home full-time. If you have a hybrid schedule and don't work long hours in front of a laptop every day, a compact, space-saving solution might be a table. Tables are great in that they are lightweight, usually small, and provide adequate support and a decent sized surface to work on.
How to use your home office space?
Additionally, desks are also easy to reposition around the home and can be used for a variety of purposes, including as a surface for displaying furniture. If you need a larger workstation, a L-shaped desk could be an excellent solution for you. The fit offices are larger and more spacious than ordinary banks, allowing you to work in comfort.
Varieties of desks:
L-shaped desks also come in the form of standing desks. An L-shaped desk is the perfect solution if you want a more ergonomic desk that will help you stay active and take care of your back. A sedentary lifestyle has been linked to many health problems, and standing during the workday can help you maintain a healthy lifestyle.
Where to Buy Home Office Furniture?
While buying in-store is still some people's preferred way, buying furniture online is easy and affordable. Think about it: don't we get a little sensory overload every time we go to a store to buy furniture? There are so many options available and you can get lost in the maze of furniture around you.
Shop Online:
Our website is conveniently divided into handy sections where you can filter out what you're not looking for. If you like small offices furniture, for example, you can filter out larger ones. If your heart is on a particular color or design, you can also filter by collection or by color.
Pros to place online order:
Plus, sales are usually much easier to get online than in-store. Our website always has a sale section available and we have new promotions every week. In-store sales are much rarer and often not comparable to the fantastic online discounts you can find. Plus, you can see what's available and what's about to be restocked. Imagine you go to a store and find that what you are interested in is out of stock. This can be solved by shopping online.
Another good reason to buy online is that it saves time. It's much faster to choose what you need online and not have to wait in line to make a purchase. Forget long queues or having to take your furniture home. Online shopping is easy on our website and delivery is fast and free.
Different Styles:
There are many styles to choose from, depending on your preference. You can search by desktop style or even by collection. Once you have selected your home office furniture, you can also choose to add other items from the same collection. This will help keep a coordinated look in your home in every room.
Types of Home Office Furniture
We offer a wide range of collections, in all the styles that interest you. From more traditional to more traditional, minimalist and industrial styles, we have everything you could possibly need in terms of home office furniture.
Varieties of Home Office equipements:
A collection that stands out for its warm and rustic style is the Salinas collection. From Tables to Office chairs, Gaming Tables, Office tables, Workstations, Office Accessories, etc. you can find many types of additional accessories and office furniture.
Complete the look of your space:
To complete the look of your office, you can invest in additional storage space like a filing cabinet or bookcase. The former is a great idea if you have a lot of documents and small items that you need to store and don't want to keep on your desk. The latter is a great idea for those who have exhibits, books, and plants.
Another splendid collection that we really like is the Anthropology Collection. It features a stunning fusion of glass, wood, and metal and is perfect for an office and living room furniture style. When choosing your favorite table, remember the importance of a good office chair. Office chairs are essential because they give you the right support while working, without sitting in an awkward or unbalanced position.
Its importance:
Although they are very important, office chairs are not always the easiest thing to buy. Many office furniture companies often offer office chairs in a single color, making it difficult to match yours to your chosen desk. Think about it: don't countless desks make your options worth countless office chair options to match?
Luckily, we have many different office chairs, in a wide variety of colors, to choose from. You can choose from a wide range of materials and colors, making it very easy to match your chair to your table and furniture.
Commercial Office Furniture
If what you are looking for is commercial office furniture, this is the right place for you. At Workspace, commercial-grade materials meet sleek design that will make your professional office space sophisticated and functional.
Commercial office furniture is the perfect solution for your professional space. From single desks to cubicles and options specially designed for teams of people working together, you can find everything you need at Workspace Office Furniture.
While many have shifted to remote hours, some have returned to office work or adopted hybrid schedules. Of course, after so much time of remote working and social distancing, the world of office work has changed.
Whether you're into traditional tables or office cubicles, we have everything you might be looking for. Available in a range of collections and finishes, our commercial grade tables & chairs and office solutions are the perfect choice for your commercial space.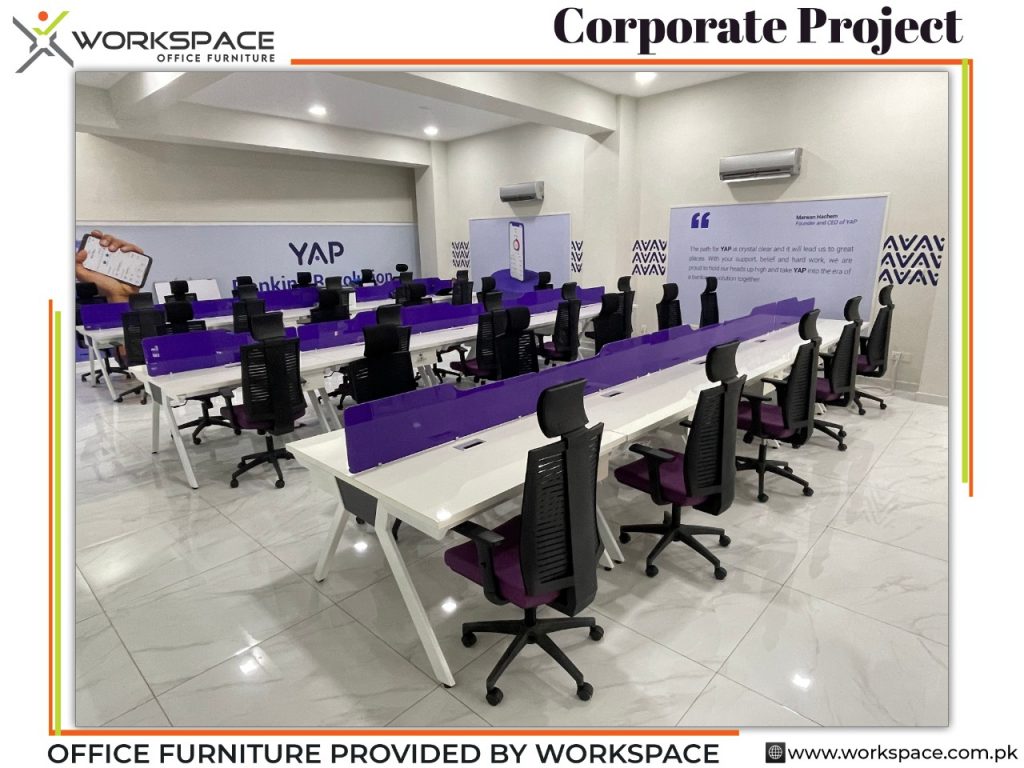 Where to Buy Commercial Office Furniture?
While buying in-store is an option, shopping for commercial office furniture is much easier online. If you are renovating your commercial space for your employees, chances are you need a lot of similar desks or a multitude of office furniture solutions to accommodate all of your employees.
Purchase Online:
Buying commercial office furniture online will save you a lot of time and effort. You can see what's in stock and make sure the number of items you need to buy is available. Likewise, online wait times are virtually non-existent, unlike in-store. lines and enjoy free and fast delivery on all your orders.
Workspace Office Furniture is our line of commercial office furniture. The main difference between Workspace Office Furniture and Workspace Business Furniture is in the materials. While both lines are very high quality and reliable enough to be used for many years after purchase, Workspace Office Furniture offers commercial-grade materials that are perfect for your office.
Our Workspace Business line of commercial office furniture can last up to 40 hours a week. Thanks to our office melamine surfaces. Whatever your office styles, there are plenty of commercial office furniture collections to choose from.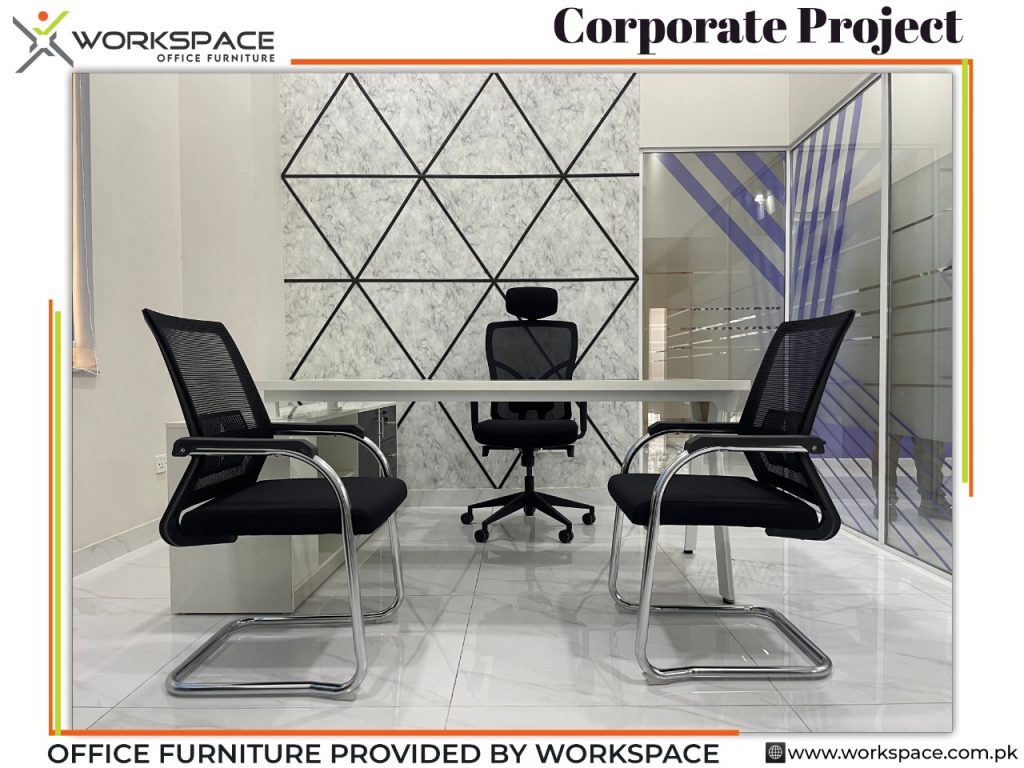 Types of Commercial Furniture
As with Workspace Office Furniture for home offices, our commercial office furniture is available in many different styles and collections. Sleek designs have a striking look paired with durable melamine surfaces to provide reliable support during long work weeks.
If you are looking for an executive table & executive chairs, take a look at the different types of commercial executive table & executive chairs we stock. An executive table & executive chairs instantly adds a touch of professionalism to any workspace. Complete the look with an executive office chair in one. the many finishes available for the ultimate look.
If you have a dedicated area to greet guests or clients, a reception desk is a fantastic idea. Choose among the various collections and finishes. You also enjoy a high-quality station with a sturdy surface and built-in storage.
Meeting tables are a great solution if you have a lot of in-person meetings. They will give you enough room for six to eight limbs and are extremely durable. Our continuous-edge hot-melt laminate work surfaces guard against scratches and stains over years of daily gatherings. While a finished bottom helps prevent snagging of clothing.
If you want a more private option for your employees and coworkers. Hence office cubicles are a great option for you.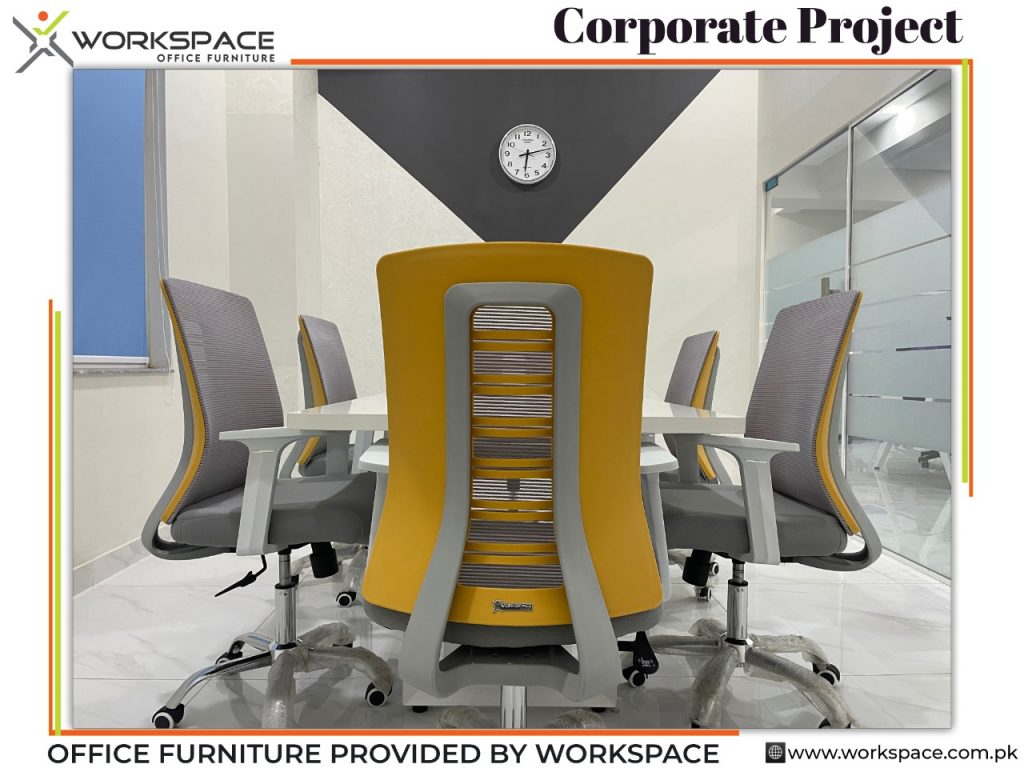 Commercial Furniture Collections
As with Workspace Furniture, there is a huge collections are available in a variety of styles and finishes. For a collection that will truly stand out with its contemporary features. To choose the stunning Hybrid collection. In addition to reliable office tables, the collection offers a wide range of storage solutions to complete your office space. Different types of cabinets offer convenient shelves and drawers to store all your office supplies with elegance and ease.
Conclusion: 
Also, be sure to check out our reception chairs. They are the perfect addition to an office or commercial space. Hence they come in handy to ensure your guests and clients are waiting for you comfortably. To complete the look of your waiting or reception area, don't forget to decorate. Choose from a variety of wall decorations, design objects, or plants. This last option will add a wonderful and natural touch to your commercial space. It also evoking a sense of peace and tranquility.