How to Get Creative with Contemporary Office Furniture in Pakistan
Contemporary office furniture in Pakistan can create a good office environment and make the furniture unique and different from other office designs. Creating a supportive work environment is extremely important, and contemporary furniture can really aid office decorating in a wonderful way. Workspaces, it is extremely important to decide which pieces of furniture are beautiful and functional at the same time. If the furniture is functional in nature, working inside the office can become much easier. Contemporary office furniture in Pakistan has been used to furnish the office in a creative, different and artistic style.
Importance of environment: 
Over time, we humans have come to realize the impact that our environment and surroundings can have on us. Once we are in a particular environment, however unfavorable or comfortable it may be, we learn to adapt to it very quickly. Our environment has a strong influence on us. This would mean that if we let ourselves fall into a friendly environment we would learn to live there and vice versa. So if you want to increase the quality of work and the productivity of your employees, furnishing it is correctly extremely important. Furnishing the office with contemporary office furniture can be a great help as it would allow the workers to work in a particular direction which would prove very beneficial to your business.
Office decor: 
It has been scientifically proven that if people were forced to work in a traditional, boring environment, they would be less efficient in their duties than they would be in a comfortable, friendly environment. This infers that a friendly and classy workspace can make a person work with great vigor; therefore, contemporary furniture is really the right style of office furniture. To make things even better, the contemporary furniture style gives you the opportunity to be as creative as you want. Leave plenty of room for creativity and style to apply to your office decor.
Instead of traditional and boring wood, vinyl and steel can be used for contemporary office furniture. Glass, alofonal features of contemporary furniture, but you can also be creative enough with it.
To motivate your staff to work efficiently and be as productive as possible, you need to furnish your office so that your staff can feel comfortable in their surroundings and not get bored with the shabby office decor. The best way to do this is to come to Workspace, Pakistan office furniture to see all the styles of contemporary office furniture. With contemporary office furniture, you can enhance the look of your office, giving your staff the incentive they need to work to their full potential. It only improves your profit margin!
About the Best Office Furniture in Pakistan:
Pakistan's largest company Workspace is one of the leading employers of work equipment in Islamabad, Lahore & Pakistan, with a focus on office furniture and office interiors. We have been in the business for over 15 years and the feature has continued to serve our customers diligently. However, it's not always the best goal to have been able to retain a strong client base that includes architects, interior designers, central control groups, construction, and businesses. That's because we don't just fill their space with office furniture. We also arrange the interior design of your spaces and fill them with creativity and creativity. It's what we do for every customer, every day, across Pakistan.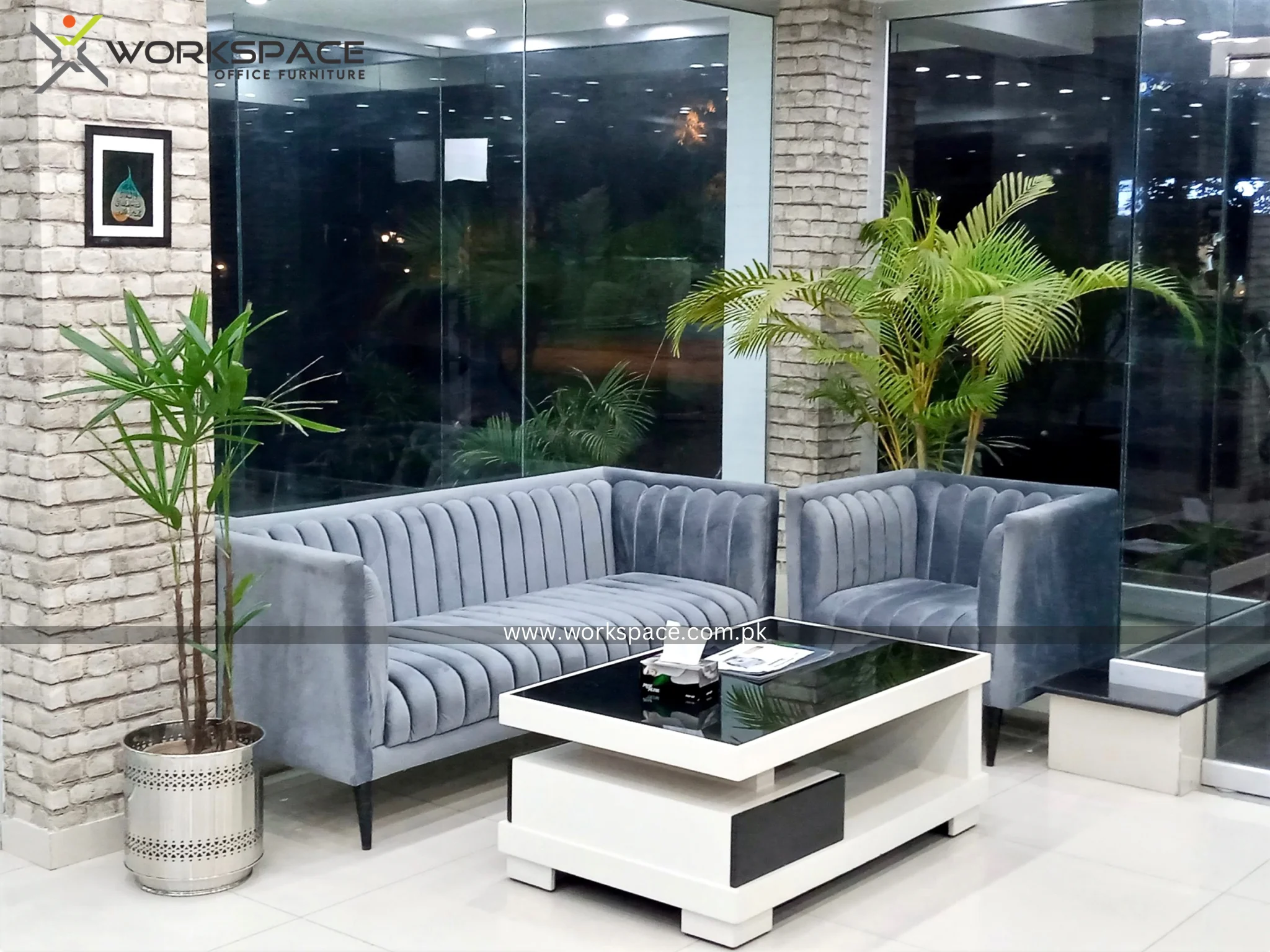 Workspace as Furniture Suppliers
Our workspace products are relatively accurate and modern, as our group creates a trait specialty and updates the product layout accordingly. You'll find a wide variety of office chairs, office tables, office workstations, and workplace accessories in many unique colors and designs. We are the easiest person to promote top-notch work chairs in various colors, likewise, our work chairs are designed to maintain precise posture, to be more comfortable and productive. Office furniture for workspace is the simplest logo in Pakistan awarding "3 years warranty on task chairs and product customization".
Here, Workspace is the best office furniture supplier in Lahore, Islamabad & all over Pakistan. Office furniture is essential as well as an important part of interior design. The best office furniture in Pakistan includes the latest furniture available in the workspace. Office furniture styles and designs should be modern and up-to-date to make your office look great. You can also plan the space and decorate your desktop using different options. Thanks to the space layout options, you can easily decorate all the spaces in your office as you wish.
LET'S START SOMETHING GREAT