furniture store Workspace  is the best furniture store in Pakistan. Furniture is customized and designed according to the theme of the space and the requirements of the client. Elegant and modern wall designs and hanging lights are completing the look of this room.
Workspace Furniture Outlet: | furniture store
Workspace furniture store is providing high-quality furniture all over Pakistan to a number of well-known firms and Corporate offices. Our products are unique, durable, and ergonomically designed. Not just furniture we are providing complimentary space planning and after-sale services to our valuable clients. That's why we have a number of loyal clients. Customizable workstations and office tables along with colorful chairs and stools to give this room a fresh and lively look. Beautiful wall designs and hanging lights are giving this area a modern touch.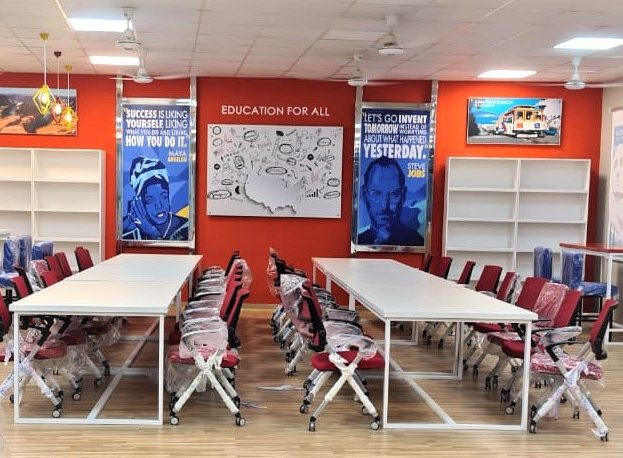 Executive Office Furniture: | furniture store
If you are opening an office in Lahore, Islamabad or anywhere in Pakistan and you need office furniture. Starting up from scratch can be an a very difficult task. So If you don't know from where to begin. Then workspace is here to provide you the best space planning services in Pakistan as the most affordable furniture store. In the beginning of every project, you always have to make the decisions and planning's very intelligently. Workspace is having a team full of professional and dedicated people for project management.
Get the best furniture for your workplace:  
The right office furniture doesn't just need to look good. It needs to help you do your best work and our furniture is designed with the best features to give you comfort and enhance the productivity of your employees. We always think about what it will take to create your workspace great, before providing you the office furniture. We are here to  make your dreams a reality, so hire us and let us revamp your workplace.